Writing Slopes
Rather than regularly leaning forward to write notes etc, use a writing slope to improve your posture. Many of the writing slopes we offer are multifunctional so that they work as an inline document holder too. You may also wish to consider some of the portable options we offer.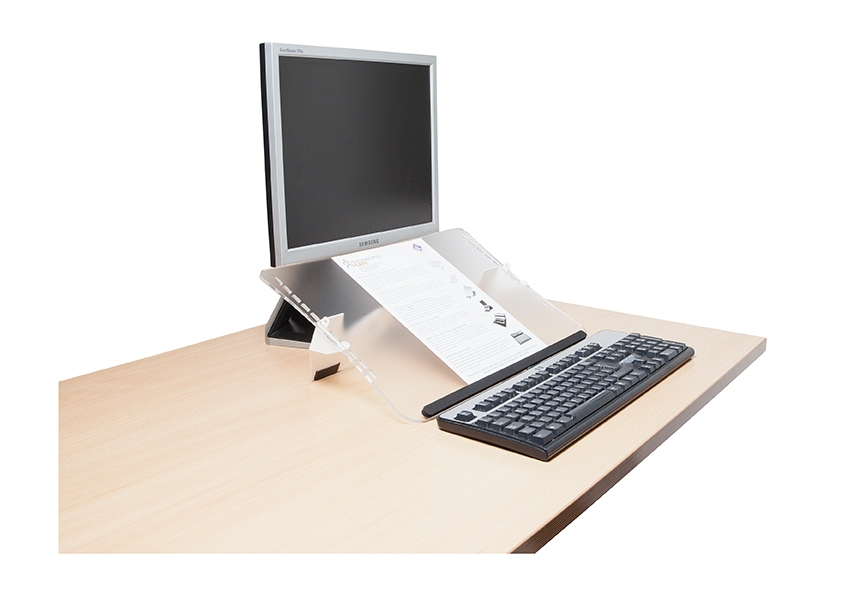 Clear Copy Holder - A3
The Clear Copy Holder offers you an intelligent and space-saving design. This clear copy holder would be well placed between the keyboard and monitor to help reduce awkward movements, thus promoting better neck and eye health. Tweet ...
More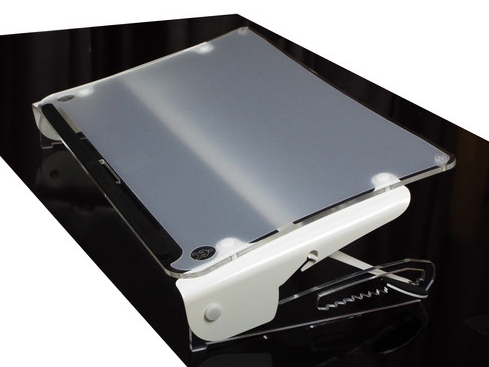 Clear Slope Pro Document Holder/ writing slope
This new generation Clear Slope Pro offers a transparent and non-reflective top as well as easy and quick angle adjustments across 13 levels. The unique and innovative new design allows significant space at the rear and beneath the document surface. ...
More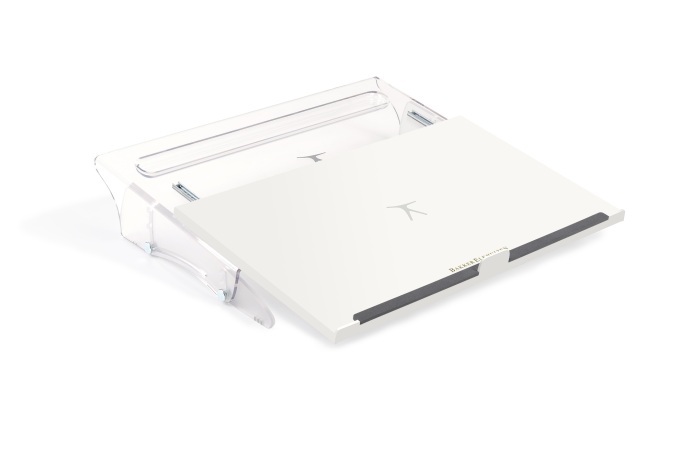 FlexDesk Pro 2
Create an in-line workstation with the multifunctional FlexDesk Pro 2 by Bakker Elkhuizen which offers a document holder and a writing slope combination. Simply push it back from you to use as a document holder or pull it towards you to use ...
More

Height Adjustable Writing Slope
This is a simple height-adjustable, strong and lightweight A3 size perspex writing slope which accommodates 2 sheets of A4 paper, side by side. Tweet Width: 450mm Depth: 420mm Height: 102mm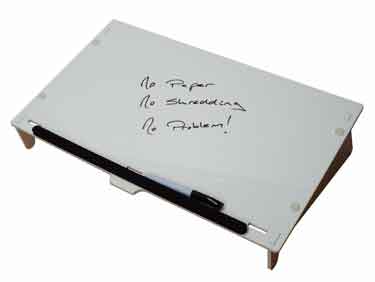 Paperless Copywriter
No Paper, No Shredding, No Problem! Write sensitive information and wipe it off instantly. No Paper to shred! Never again lean forward to write, and always write at the correct angle. The Copywriter series allows you to correctly bring th...
More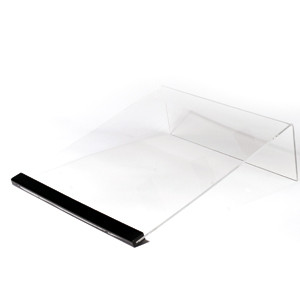 Perspex Writing Slope (Small)
This is a stong, yet small and lightweight perspex writing slope which supports A4 papers and files. Its fixed-angle slope features a soft front lip to provide a gripped edge. Tweet Width: 340mm Depth: 390mm Height...
More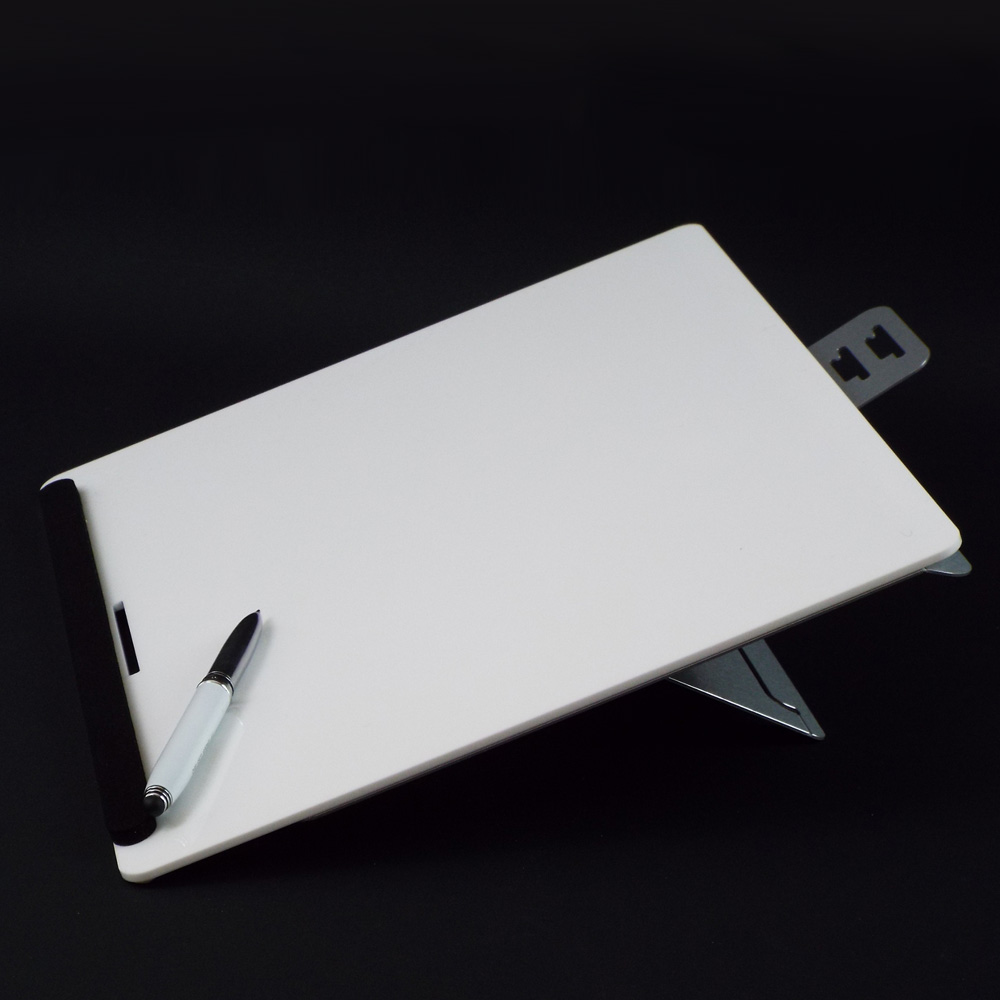 Smart Slope
No more bulky document holders Smart slope is ideal for the agile worker since it folds flat to just 15mm to fit in your bag, while still deploying quickly and easily into a fully adjustable reading and writing slope. The Sm...
More
Standard U-Slope
The U Slope allows you to correctly bring the document to you, rather than being forced to lean forward to reach the document and place extra strain on your upper limbs. The unit can lock at the front of the desk, and release to easily slide back to ...
More
Copywriter
The Copywriter has a new and improved design. This now transparent combination slope designed and manufactured by the Welsh company: Ergonomic Cafe offers improved features to hold tablets, books and files at either end or the centre, which is b...
More
Go Flex Multifunctional Slope
Introducing Go Flex, the newest edition from Ergonomic Cafe combining a document holder and writing slope. The design of the Go Flex allows you to easily transform it into an reading and writing slope by simply gliding the unit forwa...
More
U-Slope Pro
Unlike other products the angle can be adjusted in seconds, which makes it perfect for hot desking environments! The U-Slope Pro offers a multi-functional design combining an adjustable A3 writing and reading slope for books and files.&nbs...
More
Back to Top
DSE Needs Assessor
Thank you very much for providing the student with such a beneficial assessment and for sending over the report and quotations. Our client has also provided me with further feedback to say the assessment was a very positive experience for her which is lovely to hear. It is also clear that you have provided the most suitable equipment for her which is excellent as during my assessment she was unsure she would ever find a chair comfortable enough to sit in for any length of time. Thanks again and I look forward to working with you and Healthy Workstations in the future!