DSE Assessor Training Course
Book onto one of our DSE Assessor Training Courses
Become a DSE Assessor with our one-day training course!
Healthy Workstations runs a very popular DSE Assessor Training course, which enables businesses to take better control of their DSE compliance - thus saving on the need to employ external DSE Assessors to carry out their DSE assessments. This course is also ideal for individuals with ambitions to pursue a career as a DSE Assessor, but need to take that all important first step. All this can be achieved with our one-day DSE Assessor Training course.
Our comprehensive training courses and workshops are delivered by a small team of highly experienced DSE assessors, who are familiar with assessing all sorts of issues - from poorly organised workstations and all-too-common back pain, to inhibiting illnesses and disabilities.

DSE Assessor Training Course [Introduction]
The Display Screen Equipment (DSE) Regulations require all computer workstation users to be assessed to ensure Health and Safety compliance. Not only is this a legal requirement; but doing so can also help you reduce absence, improve morale and increase productivity.
Our DSE Assessor Training course is recommended for delivery in the client's workplace, but we also run a number of excellent one-day assessor training courses at various venues around the South Wales region. The course provides delegates with all the skills needed to assess for DSE compliance and to suggest improvements.
Note: We also have an Advanced DSE Training course.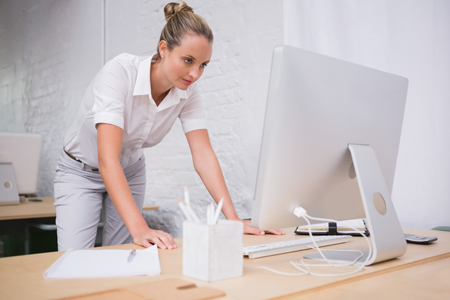 Course contents:
Understand the requirements of the DSE regulations
Identify the main health/postural issues related to DSE use
Observe practical demonstrations on optimum use of equipment
Learn how to carry out/record an appropriate workstation analysis
Make suitable recommendations for improvements
In summary - practical training with confidence!
This is followed by the issue of Competence Certificates and a question and answer session, which allows the delegates to discuss any topical concerns of the day
What makes our course different?
Our aim is to equip you with the knowledge you require to not only complete DSE assessments, but to do so within any system that you may already have in place and, by utilising, wherever possible, the equipment that you already have in situ. This approach can produce immediate results.
Immediate Experience
During the afternoon session, delegates have the opportunity to complete practical assessments; thus, encouraging delegates to strengthen their new found skills and gain confidence from real, live situations.
Suitable for:
This course is designed for potential assessors, line managers, HR Personnel, IT Technicians and those with responsibility for managing the risks of computer users.
Also included:
Once trained, we would like to invite you to expand your knowledge as a DSE Assessor with our complimentary Ergonomic Product Workshop (HWS training suite), which will provide you with a deeper understanding of ergonomic products, and how to select appropriate solutions for your organisational needs.
Location: This One Day Course (6 hours) is conducted at your premises for best practice, allowing the content to be further styled to complement your organisational need.
To arrange this course, please get in touch via any of the options below.
A member of our team will be delighted to discuss your requirements with you.
Alternatively, register for a delegate ticket at one of our South Wales venues
Request a callback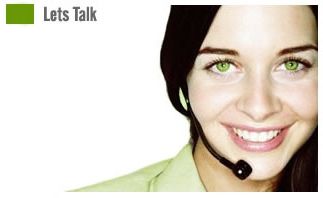 We enjoy talking with you!
Telephone: 01639 844500
E-mail: sales@healthyworkstations.com
Fax: 01639 844600
Postal Address:
Healthy Workstations HQ, 62-64 Commercial Street, Ystalyfera, Swansea, SA9 2HS
You can also engage with us on Twitter, Facebook and LinkedIn!
Back to Top
Thomas, Nursing Student
I just wanted to send you a quick note to let you know how thrilled I am with my ergonomic equipment. Please pass on my thanks to Jeremy for his fantastic service and getting everything just right. I can successfully say, I have a wonderful environment to complete my nursing studies. It has made a huge difference. Thank you.