Document Holders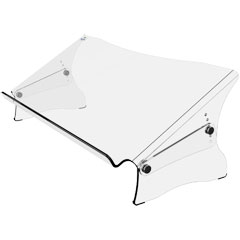 Referring to notes or documents by your side involves excessive twisting and can often result in neck pain. You can avoid this by creating an inline workstation - simply place a document holder between your keyboard and monitor. Refer to our Easy Reach Zone guide for further details. Choose from budget copy holders, multi-functional reading and writing slopes or compact document holders for smaller workspaces.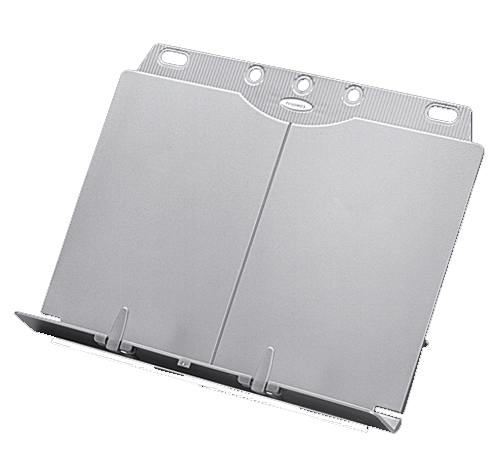 Booklift Copyholder
The portable Booklift Copyholder is an effective and affordable solution for data entry tasks. Ideal when positioned between the monitor and keyboard, this multi-purpose freestanding copyholder is suitable for both documents and books. 9 an...
More

Clean-Doc 440
The Clean-Doc 440 attaches to existing monitor arm offering a combination of an in-line document holder and storage tray for clutter-free desking. Creates extra workspace with holder in storage position. Includes pen tray. Sui...
More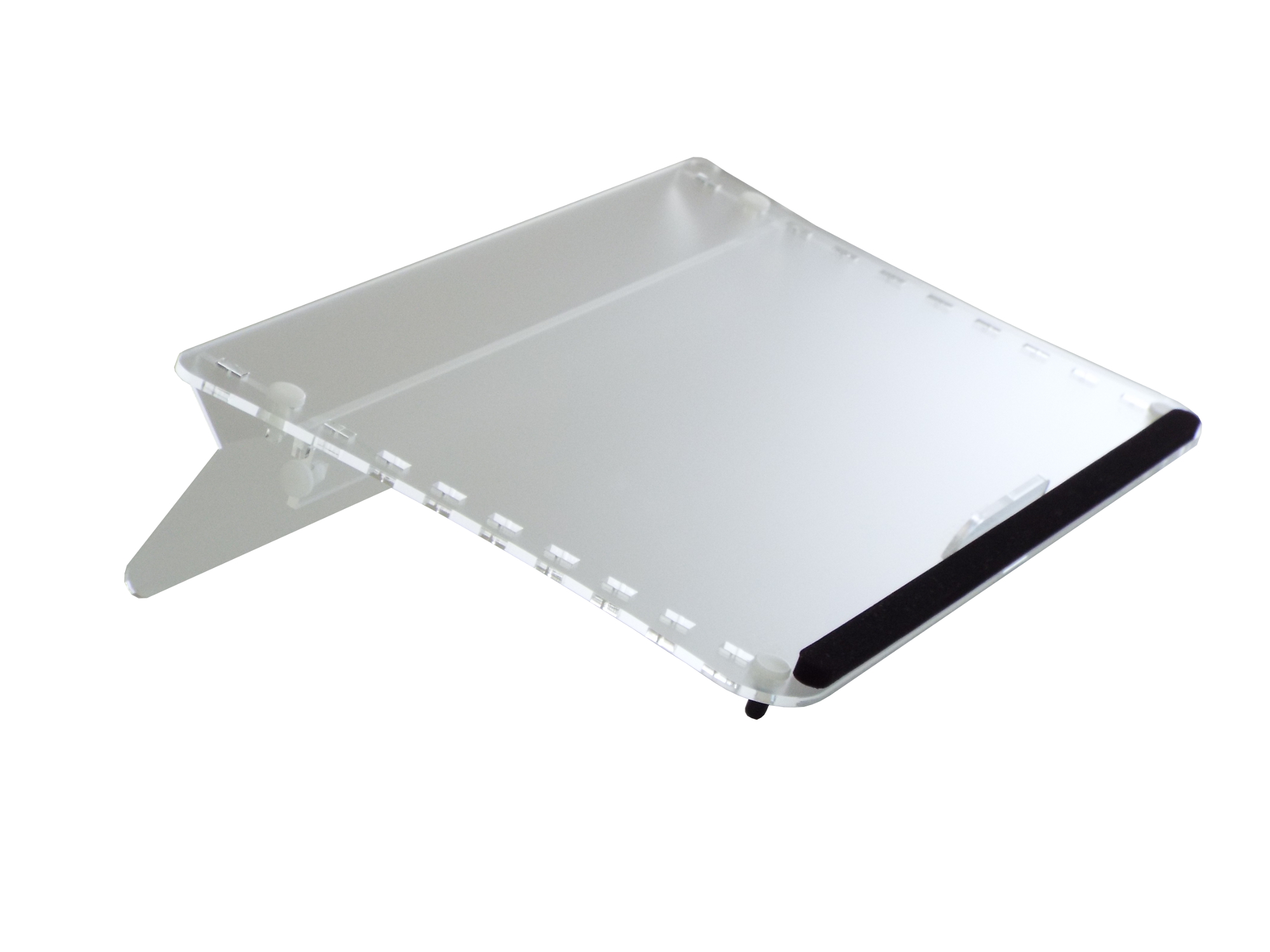 Clear Copy Holder
Now available in A3 and A4 sizes! Place the Clear Copy Holder between your keyboard and monitor to create a healthy inline workstation which will help reduce awkward neck and eye movements. The 9 levels of adjustment ensure that the user ca...
More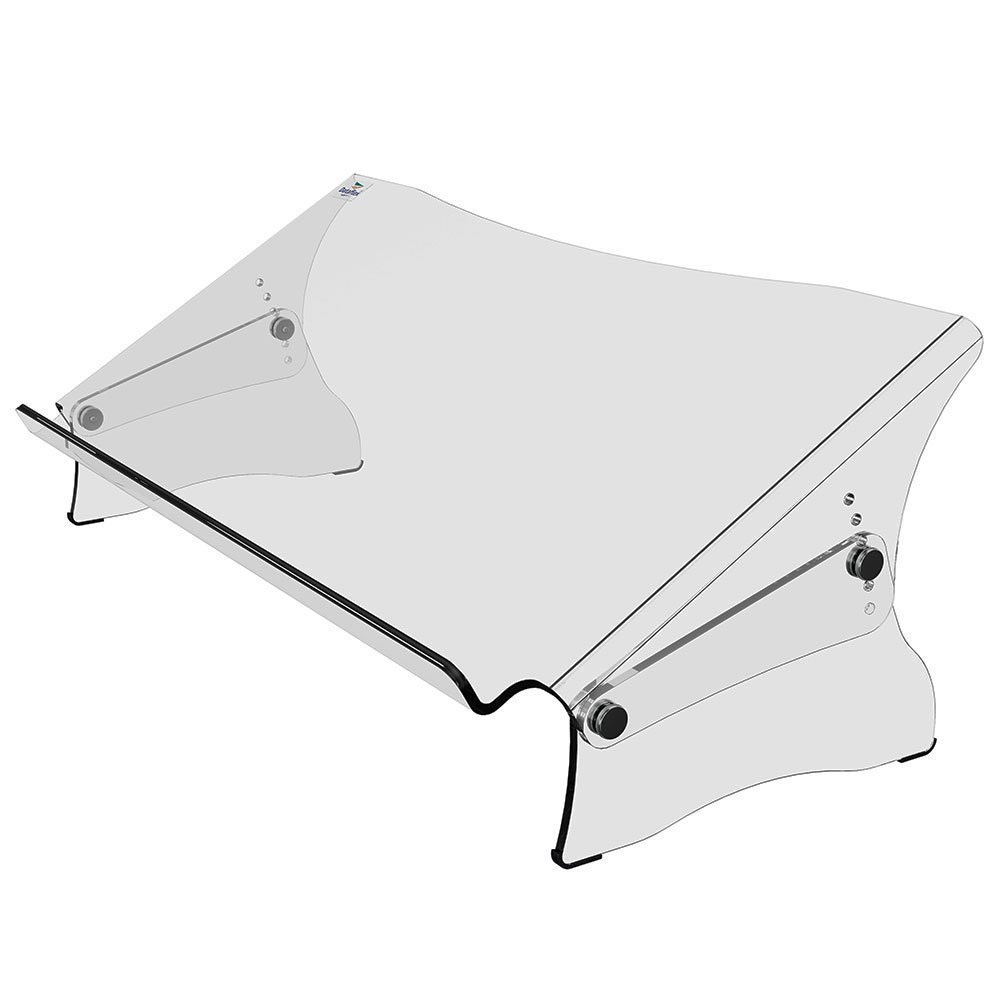 Clear Desk Pro Hi
Prevent unnecessary neck strain and eye fatigue with the popular Clear Desk Pro Hi. Create an in-line workstation by placing your documents infront of the monitor with this ergonomic solution. Moreover the ClearDesk Pro copy holder e...
More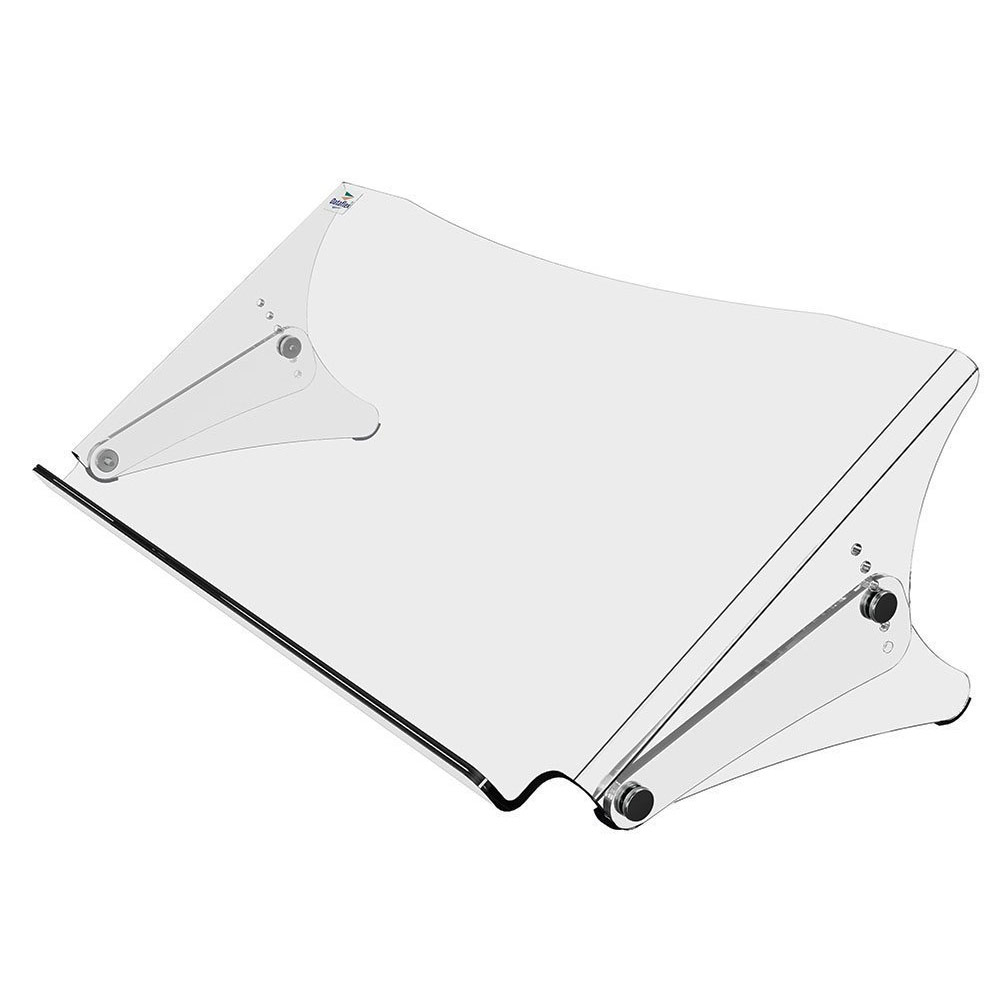 Clear Desk Pro Lo
The adjustable Clear Desk Pro Lo allows you to place your documents in-line with your monitor and keyboard to prevent stress on your neck and eye fatigue. This A3 size copy holder is an ideal space-saver allowing your keyboard&n...
More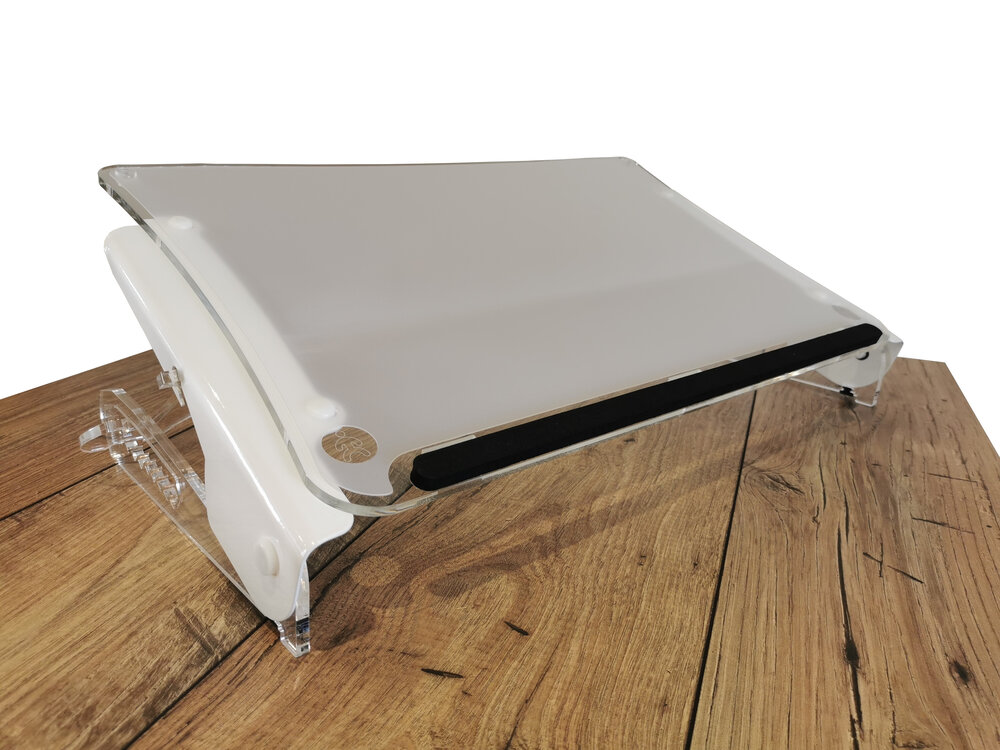 Clear Slope Pro
Clear Slope Pro is a new generation of multi-functional document holders which offers super-quick and easy angle adjustments across 13 levels, making it an ideal solution for hot desking environments. The design of the Clear Slope Pro allows the do...
More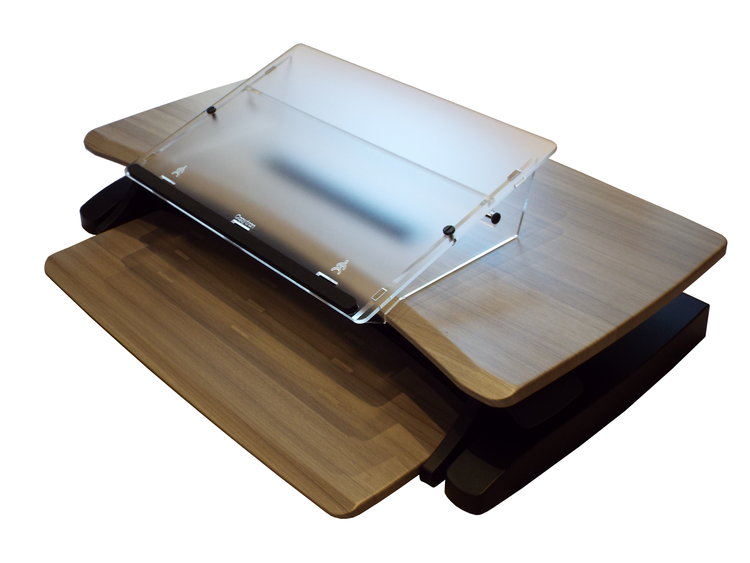 Copytron Document Holder
Specifically designed to fit the WorkFit range by Ergotron, this document holder will slot perfectly on to any WorkFit Sit-Stand Platform, ensuring a sturdy surface to hold documents, or support writing. Height: 10cm Depth: 28cm Width:...
More

Flex Doc
The Flex Doc is a lightweight document holder which encourages better body posture by placing documents in the ideal position between the keyboard and monitor. Key Features: Adjusted in seconds 5 different settings between 10cm...
More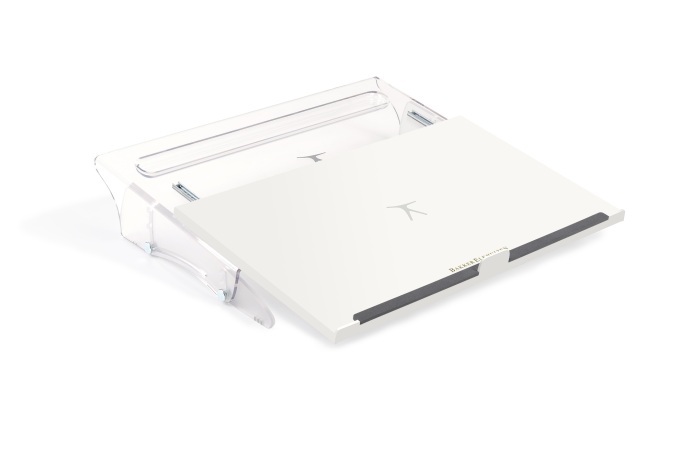 FlexDesk Pro 2
Create an in-line workstation with the multifunctional FlexDesk Pro 2 by Bakker Elkhuizen which offers a document holder and a writing slope combination. Simply push it back from you to use as a document holder or pull it towards you to use ...
More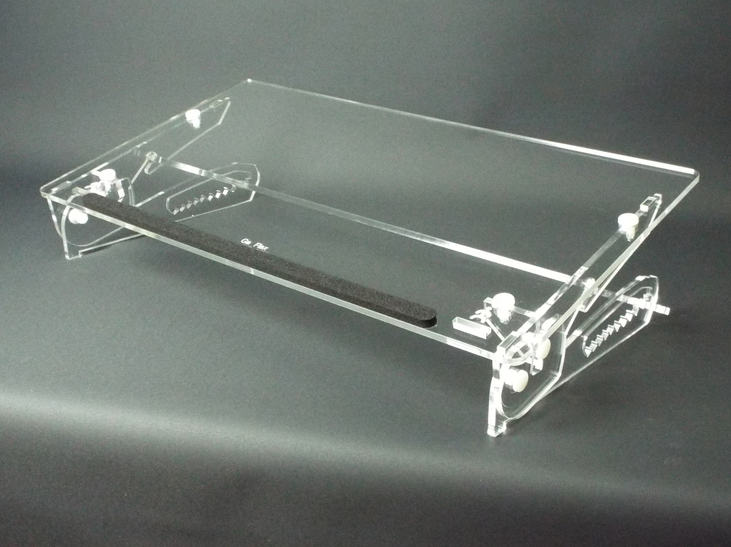 Go Flex Multifunctional Slope
Introducing Go Flex, the newest edition from Ergonomic Cafe combining a document holder and writing slope. The design of the Go Flex allows you to easily transform it into an reading and writing slope by simply gliding the unit forwa...
More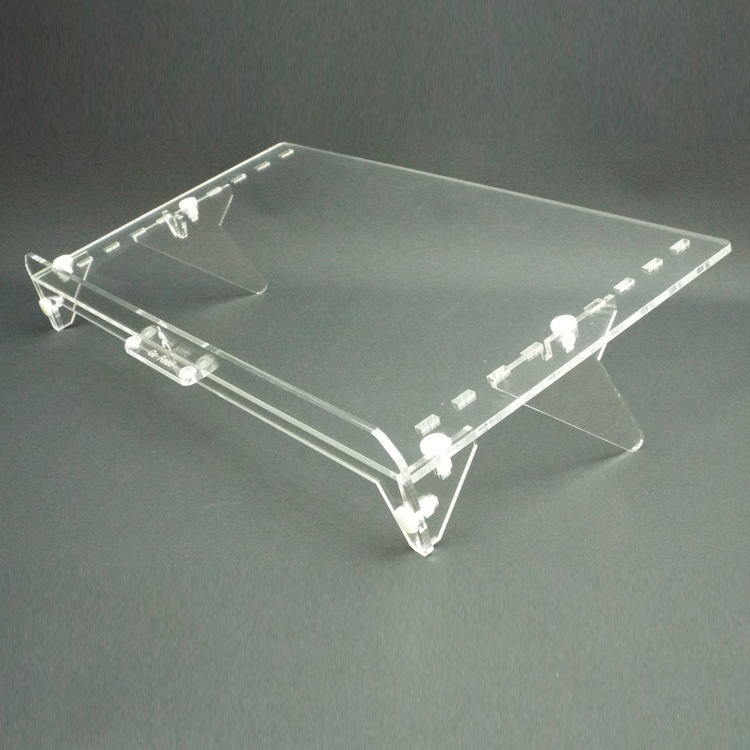 Go Read
Simple and adjustable Go Read is a simple angle adjustable copy holder which can be well placed between the keyboard and monitor to create an inline workstation. This helps to reduce unnecessary awkward neck and eye movements when referring to...
More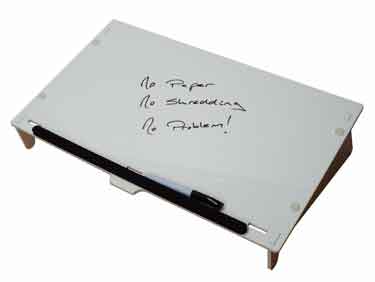 Paperless Copywriter
No Paper, No Shredding, No Problem! Write sensitive information and wipe it off instantly. No Paper to shred! Never again lean forward to write, and always write at the correct angle. The Copywriter series allows you to correctly bring th...
More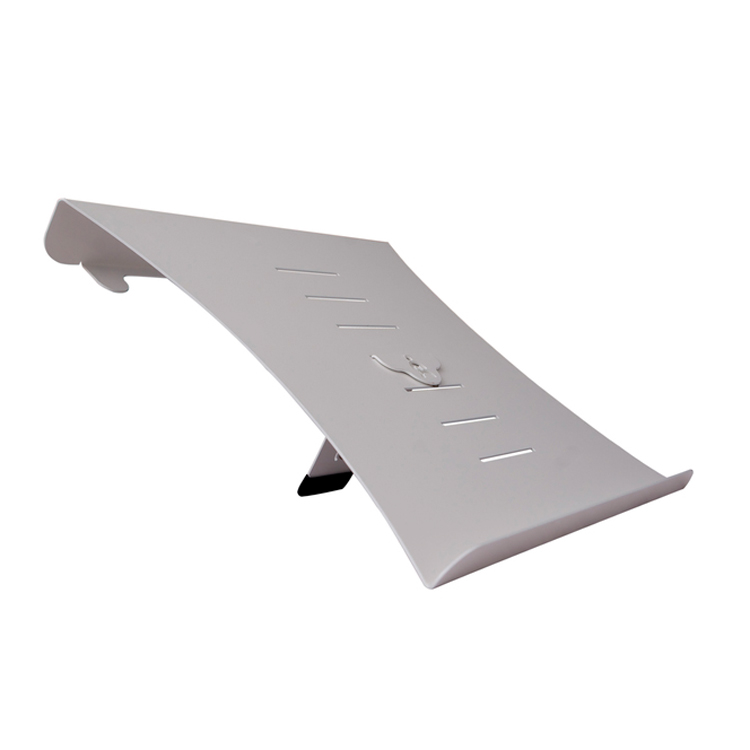 U Turn
The U Turn offers a sturdy stand for both books and A4 documents. The Unique design allows you to choose easily and quickly between a document holder and a book holder. The book holder function will hold the books pages open, allowin...
More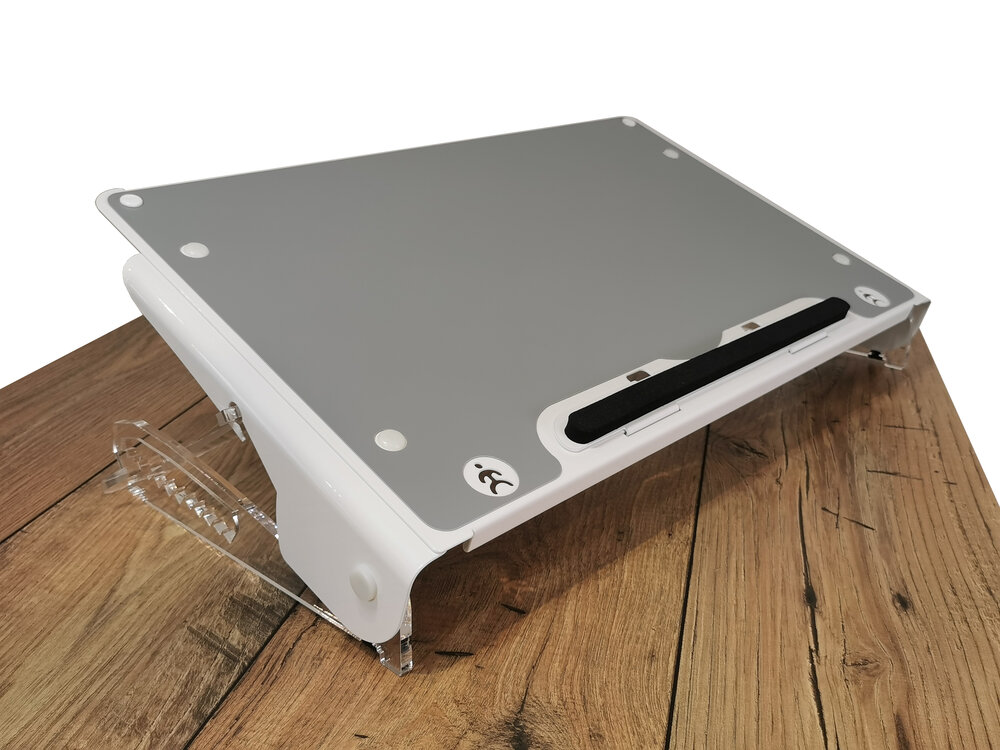 U-Slope Pro
Unlike other products the angle can be adjusted in seconds, which makes it perfect for hot desking environments! The U-Slope Pro offers a multi-functional design combining an adjustable A3 writing and reading slope for books and files....
More
Back to Top
Helen, Student
Hi Anne, Thank you for today, your approach was brilliant. I was really pleased with the whole experience. Many thanks again!