Our Work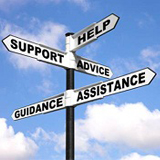 We are a genuine and passionate team of professionals with nearly two decades worth of experience in improving the comfort and wellbeing of your staff, preventing abseneeism and helping those returning to work. See our great work in practice by browsing through some of our favourite office projects. Our work makes a difference to peoples working lives! If you'd like to discuss your project with us, please give us a call on 01639 844500 or drop us an email.
Back to Top
Ceri, Research Assistant
The equipment was delivered and I was showed how to adjust and use the items appropriately. It has helped me so much already - I am so much more comfortable! Many thanks for your very through assessment and recommendations. I am so very pleased with the outcomes!