Fixed-Height Desks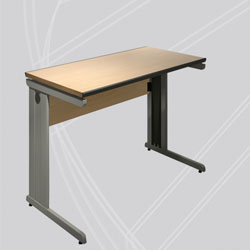 Desks are special order items, please contact us for advice, a site visit or to request a competitive quotation.
Projects - we would be delighted to assist you with revitalising your environment to improve ergonomics and maximise staff comfort. With our core rxperience in specialist equipment and individual assessments we are well placed to offer advice to help you avoid common pitfalls and get the most from your budget.
We have a range of different desk frames, shaped worktops and the latest finishes available. If you are unable to find what you're looking for on this page, please get in touch. We are here to help.
Contact Us
or view our collection:
X-Range,
Ambus,
Portfolio
Back to Top
End User
Both the lady who came to assess me and the gentleman who delivered the chair were really nice and professional and knew their stuff! Thank you all very much for your help and keep up the good work!