Professional Training & Workshops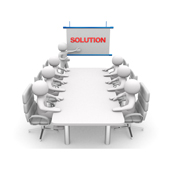 For many employers, online self-assessments is a great shortcut to conducting DSE assessments. But without a foundation of user awareness, education and most importantly the ability to troubleshoot issues within the workplace, results are falling short. Our comprehensive training courses and workshops are delivered by a small team of highly experienced DSE assessors who are familiar with assessing all sorts of issues - from poorly organised workstations and all-too-common back pain, to inhibiting illnesses and disabilities. We really are in the best position to teach you how to create a healthier and more resilient workforce!
Back to Top
Leah, Health and Safety Assistant
Thank you for all your help this year, yourself and your team have been invaluable in office moves, assessments, training and giving us advice at the drop of a hat!