Professional Training & Workshops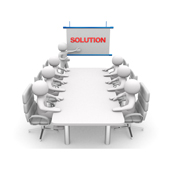 For many employers, online self-assessments is a great shortcut to conducting DSE assessments. But without a foundation of user awareness, education and most importantly the ability to troubleshoot issues within the workplace, results are falling short. Our comprehensive training courses and workshops are delivered by a small team of highly experienced DSE assessors who are familiar with assessing all sorts of issues - from poorly organised workstations and all-too-common back pain, to inhibiting illnesses and disabilities. We really are in the best position to teach you how to create a healthier and more resilient workforce!
Back to Top
Tracey, Student
You would not believe the difference everything has made to me even in such a short amount of time... To study yesterday with no back pain and without my legs being numb was amazing!