What We Do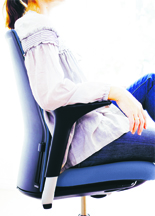 Healthy Workstations offer a Display Screen Equipment (DSE) consultancy and supply ergonomic office furniture and equipment. We work with a variety of small and large organisations providing specialist knowledge, advice and advanced ergonomic solutions.
We can help you and your staff avoid chronic neck, shoulder, back and arm pain which is commonly associated with inadequate workstations and poorly set up workstations.
Back to Top
End User
Both the lady who came to assess me and the gentleman who delivered the chair were really nice and professional and knew their stuff! Thank you all very much for your help and keep up the good work!