DSE Assessments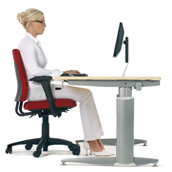 A proper DSE Assessment will help to both protect and get the best out of your biggest asset - your employees. Ensuring your team are happy, healthy and comfortable at work will help ensure your workforce remains present at work, saving your business money and maximise productivity. Our DSE Assessment Services help make that happen!
Back to Top
Catherine, In Work Support Advisor
You continue to bring the highest level of support and advice whilst still focusing on personal needs, upholding your commitment to be there for your customers when they need your for advice and supporting them as well as offering simply superb products and solutions. You really do take comfort seriously.