Split Keyboards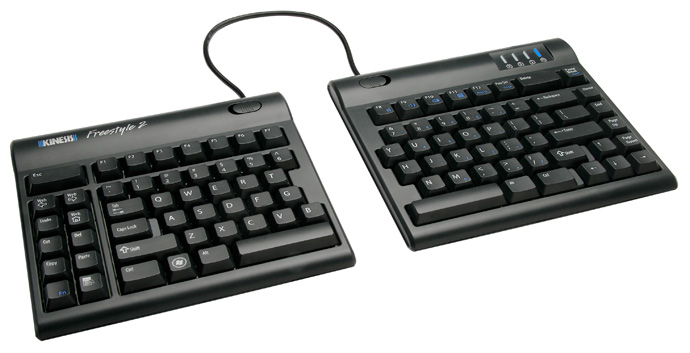 Kinesis Freestyle 2 Convertible Keyboard
Code: AZM45V2
Introducing the New Kinesis® Freestyle®2 adjustable split keyboard in an ultra-thin design. Dramatically thinner than the original Freestyle, and is ideal for both office and travel use. Created with input from ergonomists and health professionals, the Freestyle2 adapts to the specific needs of each user, minimizing awkward postures, while providing a stylish accent to any workstation.
Interchangable accessories provide features never before available from just one keyboard design. Three optional accessory packages, the VIP3™, Freestyle V3™ and Freestyle Ascent™ can be purchased to provide additional capabilities. These four configurations allow the user to choose features that offer complete separation, adjustable front splay, and adjustable tenting with or without integrated palm supports.




You may also be interested in
Back to Top
Recently viewed items
Catherine, In Work Support Advisor
You continue to bring the highest level of support and advice whilst still focusing on personal needs, upholding your commitment to be there for your customers when they need your for advice and supporting them as well as offering simply superb products and solutions. You really do take comfort seriously.