Split Keyboards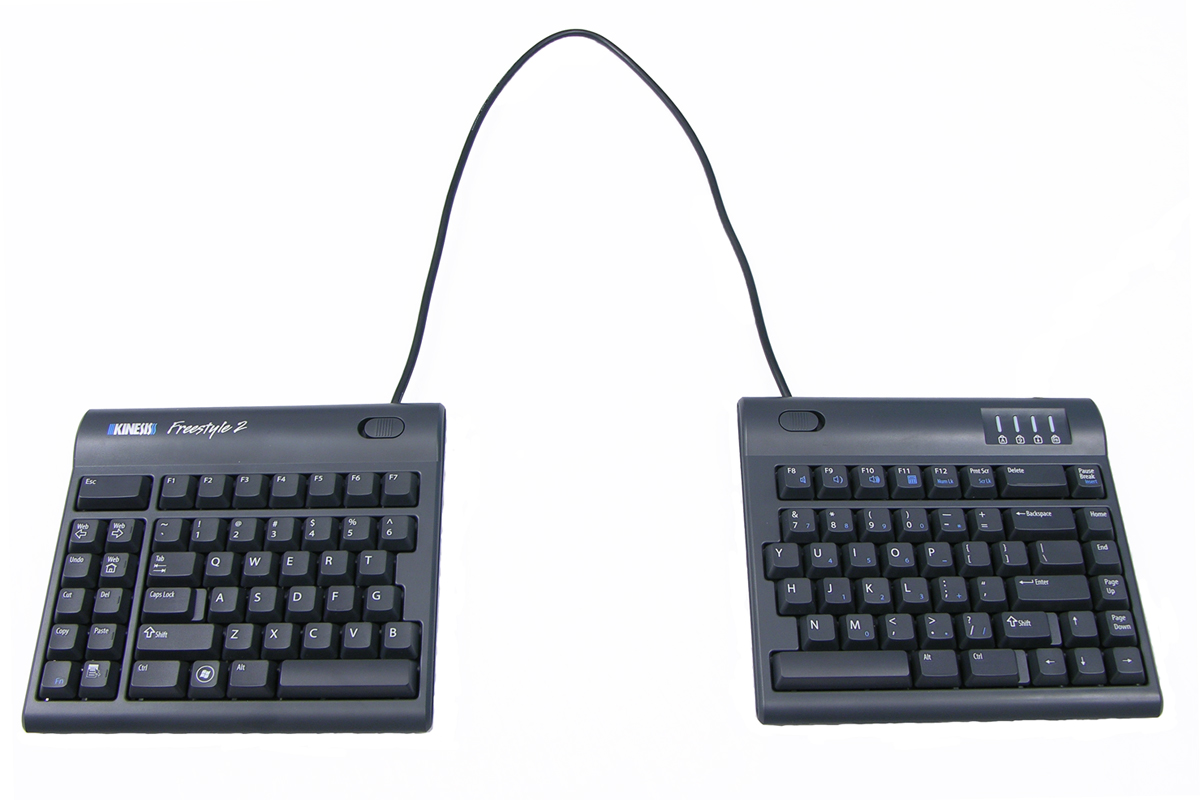 Kinesis Freestyle 2 (UK) with 50 cm Separation Cable
Code: AZM45V2/50C
The Kinesis® Freestyle®2 adjustable split keyboard offers a dramatically thinner design than the original Freestyle and is ideal for both the office and for travel. Retaining the same ergonomic features as its predecessor the Freestyle2, it offers adjustment to suit to each individual's unique body type - from petite to the larger frame.




Created with input from ergonomists and health professionals
Adapts to the specific needs of each user, minimizing awkward postures
Stylish accent to any workstation
Simple, sturdy adjustment mechanisms
Intuitive to configure and use
Driverless hot keys for mouse intensive actions
Volume control & calculator keys
Embedded 10-key (PC only), low-profile design to promote neutral wrist posture
Pivot Tether™ connecting the two keying modules together
Quiet, tactile key switches
A Split keybaord with UK layout, complete with an Extra Long 50cm top cable.
You may also be interested in
Back to Top
Recently viewed items
Ceri, Research Assistant
The equipment was delivered and I was showed how to adjust and use the items appropriately. It has helped me so much already - I am so much more comfortable! Many thanks for your very through assessment and recommendations. I am so very pleased with the outcomes!