Wrist Rests
Typing on a keyboard for hours at a time, can cause pain and discomfort to your wrists. Using wrist supports, particularly with high keyboards can help to align your wrists in neutral position, helping to redistribute painful pressure points, relieving pain and discomfort and preventing potential injury.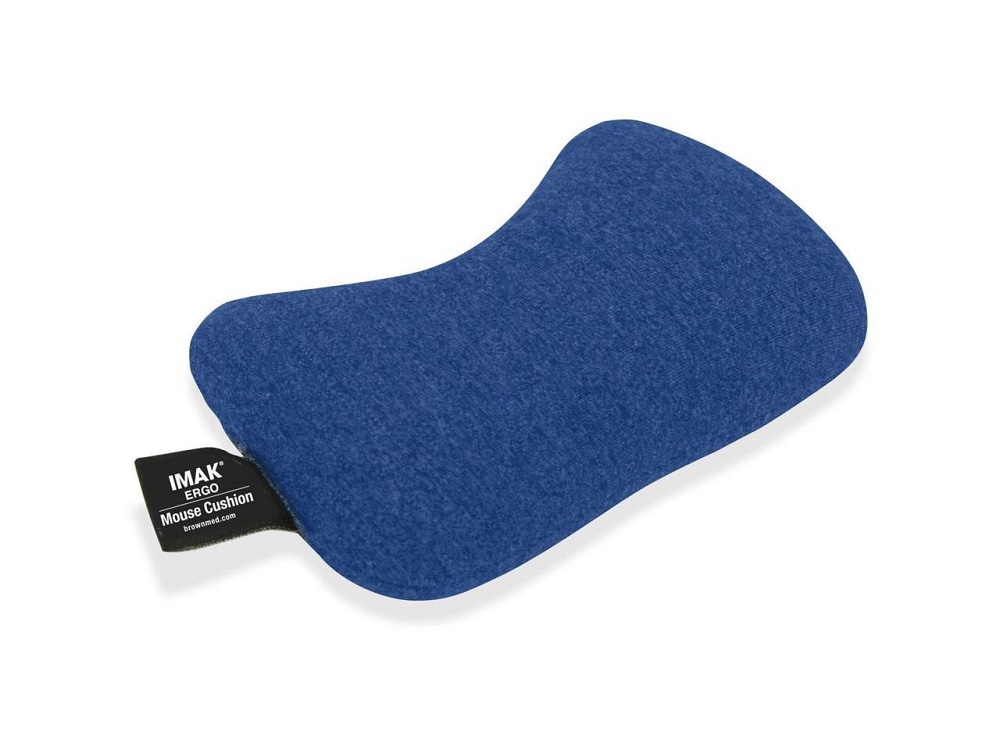 Ergo Beads Therapeutic Mouse Wrist Support Blue
The popular orthopaedically-designed IMAK wrist cushion is filled with ErgoBeads™ offering you the ultimate therapeutic wrist support for all day support with your computer mouse. Tweet Designed by an orthopaedic s urg...
More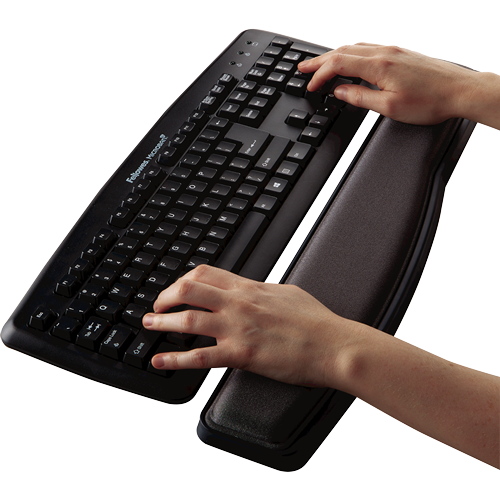 Fellowes Angle Adjustable GEL Keyboard Wrist Support
Angle adjustable with a 10mm forward or negative adjustment, allows for individual customisation and a prefered working position to be adopted. Soothing gel provides comfort and support. Long lasting polyester covering withstands every day we...
More
Fellowes Gel Wrist Rest
Gel Wrist Rest helps to maintain a comfortable and neutral wrist position. Soothing gel provides comfort and support. Non-skid base provides natural adhesion to all surfaces. Durable, Lycra based fabric covering. Colour: Graphite

Gel Wrist Support
This Second generation "Super-Gel" wrist support is soft and cushioned to provide ergonomic support with raised keyboards. Covered with non-abrasive Lycra Provides full ergonomic wrist support Width: 457mm Depth: 64mm ...
More

Goldtouch Wrist Pillows
The Gold Touch wrist pillows allow computer users to rest their wrists, gently supporting each hand when keyboarding and mousing. Improved value! Soft touch Gel filled Allows you to fit the pads to each wrist individually – jus...
More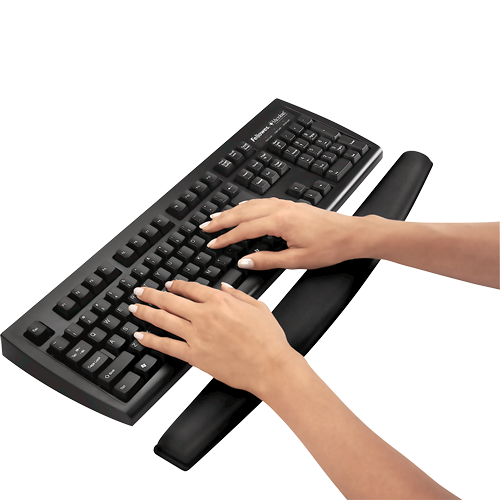 Memory Foam Keyboard Wrist Rest
Our Memory Foam Keyboard Wrist Support conforms to your wrist for exceptional comfort, yet never loses its shape. Redistributes pressure points and ensures proper hand position while typing. Choose from Black or Blue colour options.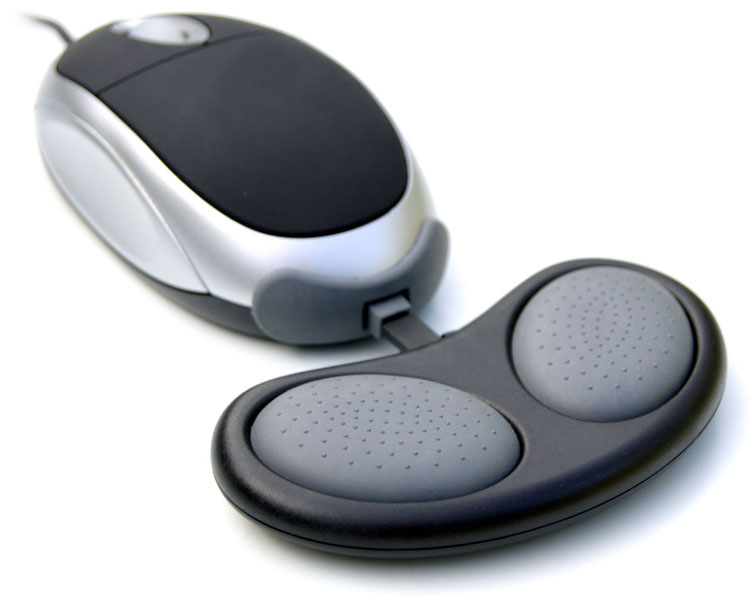 Mousebean Ergonomic Hand Rest
The MouseBean® Hand Rest applies sound ergonomic principles, stylish product design and engineering to provide support, protection and comfort when using a mouse. The MouseBean® Hand supports by elevating the forearm to maintain a str...
More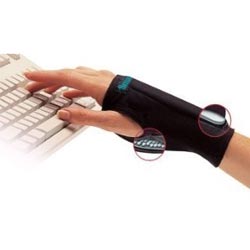 SmartGlove
The IMAK SmartGlove features flexible support for full use of the hand and breathable cotton Lycra for all day comfort The SmartGlove encourages the hand and wrist to remain in a neutral position while you work helping prevent and relieve wris...
More

Super Gel Mouse Pad - Black
Mouse mat is soft and cushioned Provides full ergonomic wrist support Pinpoint mousing surface Covered with non-abrasive Lycra Width: 200mm Depth: 240mm Height: 15mm

Super Gel Mouse Pad - Blue
This mini round mouse mat offers a cushioned pad to provide full ergonomic wrist support when using traditional mice. Pinpoints a mousing surface Soft non-abrasive Lycra covering Colour: Blue Width: 20 cm Depth: 24 cm Height...
More
Wrist Donuts
Wrist Donuts are ergonomically designed to cradle and support the lower palm and wrist joints in a level, comfortable and relaxed position. These personal wrist rests, free up computer users from the fixed working position of desk-mounted wrist rests...
More
Back to Top
Maxine, Student
I just want to say a massive thank you to you all, for the excellent customer service I have received from yourself, and your colleagues who came to my home. Both gentlemen, were very helpful, and made sure that I was happy with everything before leaving. You all do an excellent job! Many thanks