Wrist Rests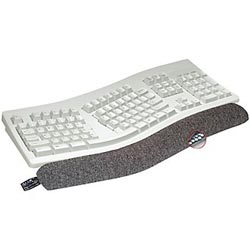 Ergo Beads Therapeutic Keyboard Wrist Support Black
Code: AZAR11/BLACK
Best Seller!
The popular orthopedically-designed IMAK wrist cushion is filled with ErgoBeads™ offering you the ultimate therapeutic wrist support while typing.

Designed by an Orthopedic Surgeon
Unique cooling relief
Comfortable ergonomic design
Cushion Support completely supports the wrist in an ergonomically correct position
Soft cotton Lycra cover is gentle against your skin
The ErgoBeads™ filling massages the wrist as you click for healthier hands and wrists
Contours to your keyboard
Squeezable for stress relief
Freeze for extra cooling relief
You may also be interested in
Back to Top
Recently viewed items
Verity, Administrator
Very helpful and exceptionally thorough in their assessment and professional approach.