Footrests
Allure Adjustable Footrest
Code: AZFR22
Not only does the Allure foorest offer an attractive design but multiple adjustability to create the best ergonomic set up for your optimum comfort.
Footrests are an important aid in supporting the lower back muscles, making it easier to sit into the back of your chair while working.


You may also be interested in
Back to Top
Recently viewed items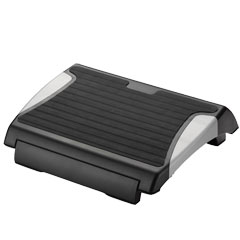 Allure Adjustable Footrest
Tracey, Student
You would not believe the difference everything has made to me even in such a short amount of time... To study yesterday with no back pain and without my legs being numb was amazing!