Wrist Rests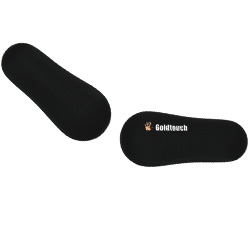 Goldtouch Wrist Pillows
Code: AZM17
The Gold Touch wrist pillows allow computer users to rest their wrists, gently supporting each hand when keyboarding and mousing.
Improved value!
You may also be interested in

Black Goldtouch Keyboard

Goldtouch Number Pad
Back to Top
Recently viewed items

Goldtouch Wrist Pillows
Ceri, Research Assistant
The equipment was delivered and I was showed how to adjust and use the items appropriately. It has helped me so much already - I am so much more comfortable! Many thanks for your very through assessment and recommendations. I am so very pleased with the outcomes!