Seat Wedges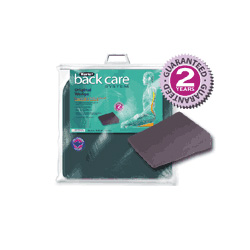 Harley Original 11 Degree Seat Wedge
Code: AZLR6
The Harley Original 11 Degree Seat Wedge reduces fatigue, pain in the lower back and legs caused by static posture. The cushion support provides a balanced pelvic tilt which alligns the spine is in it's natural curve position.
You may also be interested in
Back to Top
Recently viewed items
Thomas, Nursing Student
I just wanted to send you a quick note to let you know how thrilled I am with my ergonomic equipment. Please pass on my thanks to Jeremy for his fantastic service and getting everything just right. I can successfully say, I have a wonderful environment to complete my nursing studies. It has made a huge difference. Thank you.