Footrests
Footmate Footrest
Code: AZFR6
The Footmate is height adjustable footrest with a moulded design grips any shoe and is comfortable with trainers or heels. Built with durable PVC material, it's virtually indestructible!


Three height adjustment settings
Anti-skid foot plate
Moulded for use in the home or the office whilst sitting at your computer
Allows shorter workers to achieve complete ergonomic comfort without having to lower their chair height
You may also be interested in
Back to Top
Recently viewed items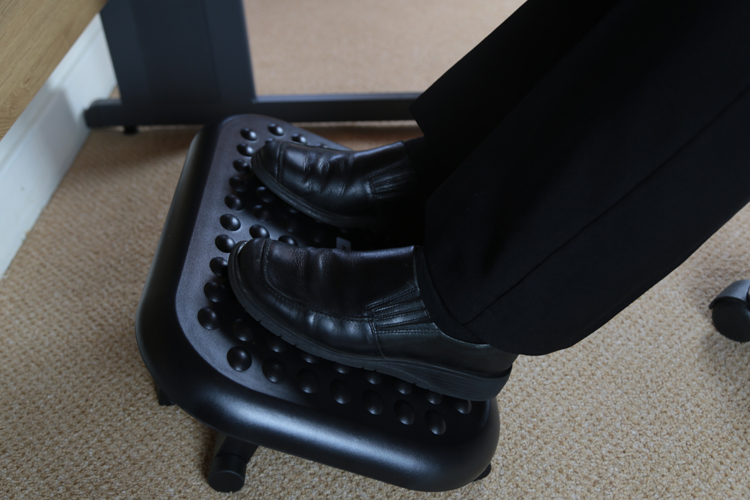 Footmate Footrest
Tracey, Student
You would not believe the difference everything has made to me even in such a short amount of time... To study yesterday with no back pain and without my legs being numb was amazing!