Back Care
Air Care Lumbar Support
Code: AZLR16/B
Air Care offers portable lumbar support featuring an adjustable velcro strap which attaches easily to seats.

You may also be interested in

Dual Footform Footrest
Back to Top
Recently viewed items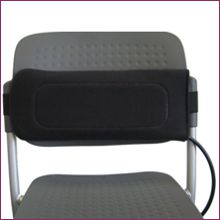 Air Care Lumbar Support
Helen, Student
Hi Anne, Thank you for today, your approach was brilliant. I was really pleased with the whole experience. Many thanks again!