Supersonic Ergonomic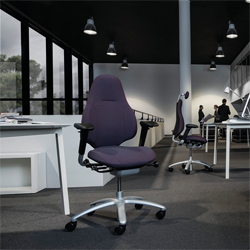 Sitting for long periods of time in a basic office chair is a static posture that increases stress on your back, shoulders, arms, and legs. Healthy Workstations supply many of the best ergonomic office chairs on the market; specially designed to support your back as you work at your desk, enabling you to be more productive and of course, more comfortable! Combine with regular movement and breaks, your productivity will increase and over time, reap long-term health benefits that users of basic office chairs will miss. All of our ergonomic office chairs have fully adjustable features, which are designed to fit to your body, with many allowing you to be more dynamic in your movements.
Back to Top
Verity, Administrator
Very helpful and exceptionally thorough in their assessment and professional approach.