Rest-a-Back Support Cushion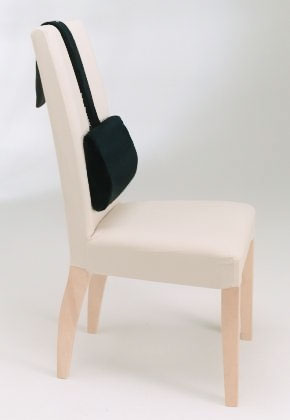 Rest-A-Back
Code: AZLRP1-BLK
The Rest-a-Back Support Cushion is lightweight and easily portable in hardwearing, cotton needlecord. Its clever counter-balance designed lumbar support which offers improved comfort and stays in place without fixing straps. Simply place over the back of your chair and adjust up or down until maximum support is felt in your lower back.
Are you uncomfortable in meetings? Why not have a 2 or 3 available for back pain sufferers?
For use on a variety of seats including conference chairs and car seats

Available in Black, Green or Burgundy
You may also be interested in
Back to Top
Recently viewed items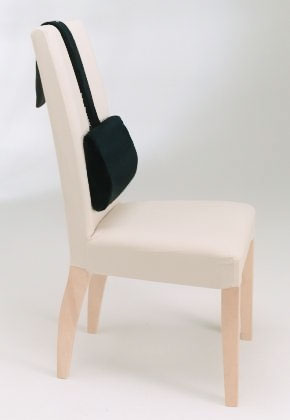 Rest-A-Back
Ceri, Research Assistant
The equipment was delivered and I was showed how to adjust and use the items appropriately. It has helped me so much already - I am so much more comfortable! Many thanks for your very through assessment and recommendations. I am so very pleased with the outcomes!