RH Chairs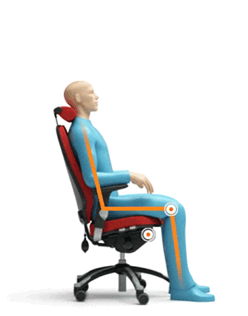 The RH range of chairs offer ergonomic seating of superior functionality with movement mechanisms that are second to none. Smooth, fluid articulation, Rh Chairs in free float mode encourages you to keep moving and enjoy your sitting experience. The manufacturer also have environmental credentials second to none and provide a considered approach to a products after life.
Designed for Human Performance
RH apply their Two-Point Principle, or 2PP™ philosophy of ergonomics to all RH office chairs, which allows the chair to adapt to you, the user, rather than you trying to defy your anatomy and adjust your posture to suit the chair. The technology in 2PP™ means that the body is exposed to a lot of variation and relief, even when you move, since the chair's basic settings remain unchanged this makes you able to do more and concentrate better.
RH Chairs commitment to design is visually apparent but their dedication to the user has to be sat in, to be truly believed.
Back to Top
End User
Both the lady who came to assess me and the gentleman who delivered the chair were really nice and professional and knew their stuff! Thank you all very much for your help and keep up the good work!