Seat Wedges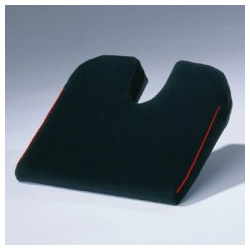 Harley Original 11 Degree Coccyx Seat Wedge
Code: AZLR6C
The Harley Original 11 Degree Coccyx Seat Wedge reduces fatigue caused by static posture and provides a balanced pelvic tilt to allign the spine to its natural curved position helping to significantly decrease lower back and leg pain.
Measurements:
Width: 36 cm
Depth: 36 cm
Height: 10cm
You may also be interested in

Harley Designer Back Support
Back to Top
Recently viewed items
Helen, Student
Hi Anne, Thank you for today, your approach was brilliant. I was really pleased with the whole experience. Many thanks again!