Compact Keyboards
Unlike traditional full-size keyboards which cause you to overstretch for the mouse, a mini keyboard brings your arm more inline with your body. They are a good solution to preventing as well as alleviating shoulder discomfort derived from mousing. These mini keyboards do not feature a number pad but most office workers manage successfully using the numbers below the function keys instead. Please refer to our Easy Reach Zone for illustration.
If you do a lot of calculations however, you may prefer a full size ergonomic keyboard and using a rollermouse.
UltraBoard 950
UltraBoard 950 is the latest compact keyboard from BakkerElkhuizen. The light keystroke, 2 USB ports and clear layout make this a complete keyboard. The biggest difference to a standard keyboard is that it has no numerical section, which makes t...
More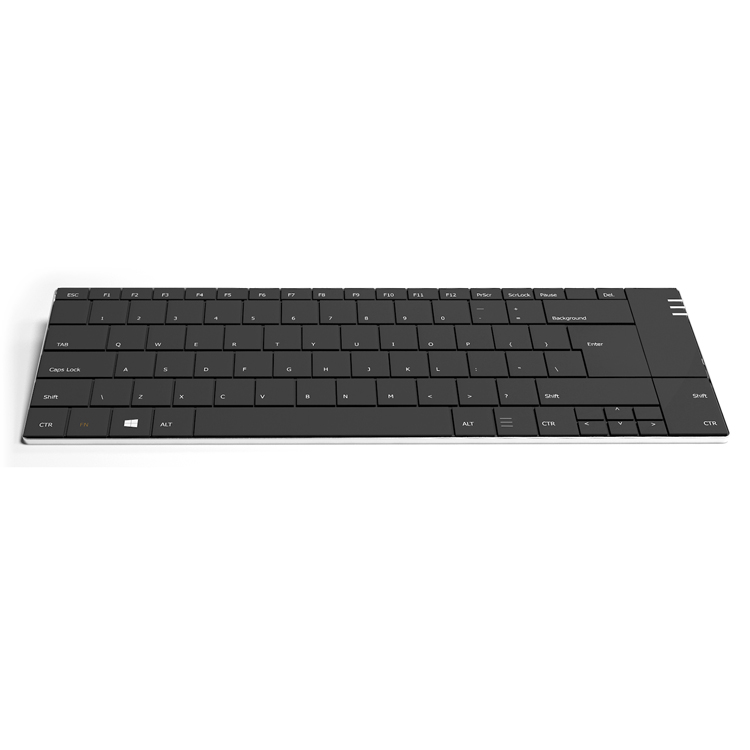 Solo X - Wireless Rechargeable Keyboard
This slim keyboard has a soft-touch key action with 83-full-sized keys in a UK layout including 14 multi-media keys and embedded number keys. The ultra-slim design makes it a perfect solution for mobile workers as it easily slips into a laptop bag ...
More

Black Goldtouch Keyboard
The Black Goldtouch is a quick adjustable split mini keyboard which can be positioned both horizontally and vertically to achieve the most personally comfortable position possible. The biggest problem with traditional keyboards is that the keys...
More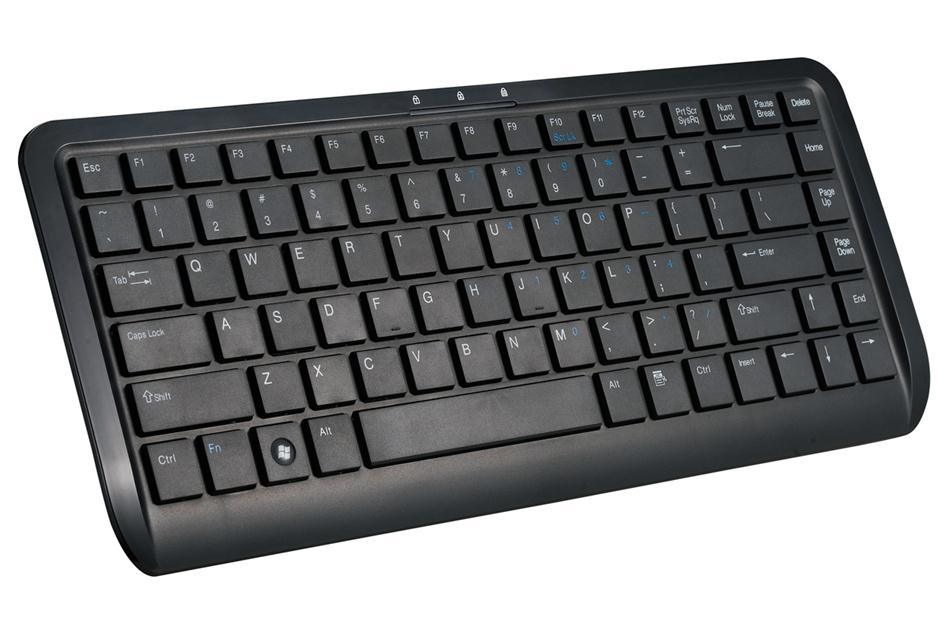 CIT Mini USB Keyboard
This lightweight mini keyboard offers exceptional value combined with distinct design. The elevated island-style rectangular keys offer rounded edges rather than the slanted edges found with traditional-style keyboards and blend i...
More
Duo 100- Wireless rechargeable Keyboard and folding Mouse
The Standivarius Duo100 set consists of a highly reliable rechargeable wireless keyboard and wireless folding mouse. This ultra lightweight keyboard and mouse set is the perfect solution for people on the go, and in workplaces where agile working i...
More

Ergostars Saturnus Keyboard shortboard
Slim, lightweight keyboard that combines ergonomics with stylish design. Unique, optimised key layout designed by an ergonomist to maximise productivity and comfort. Tweet Scissor action keys with excellent tactile feedback Multimed...
More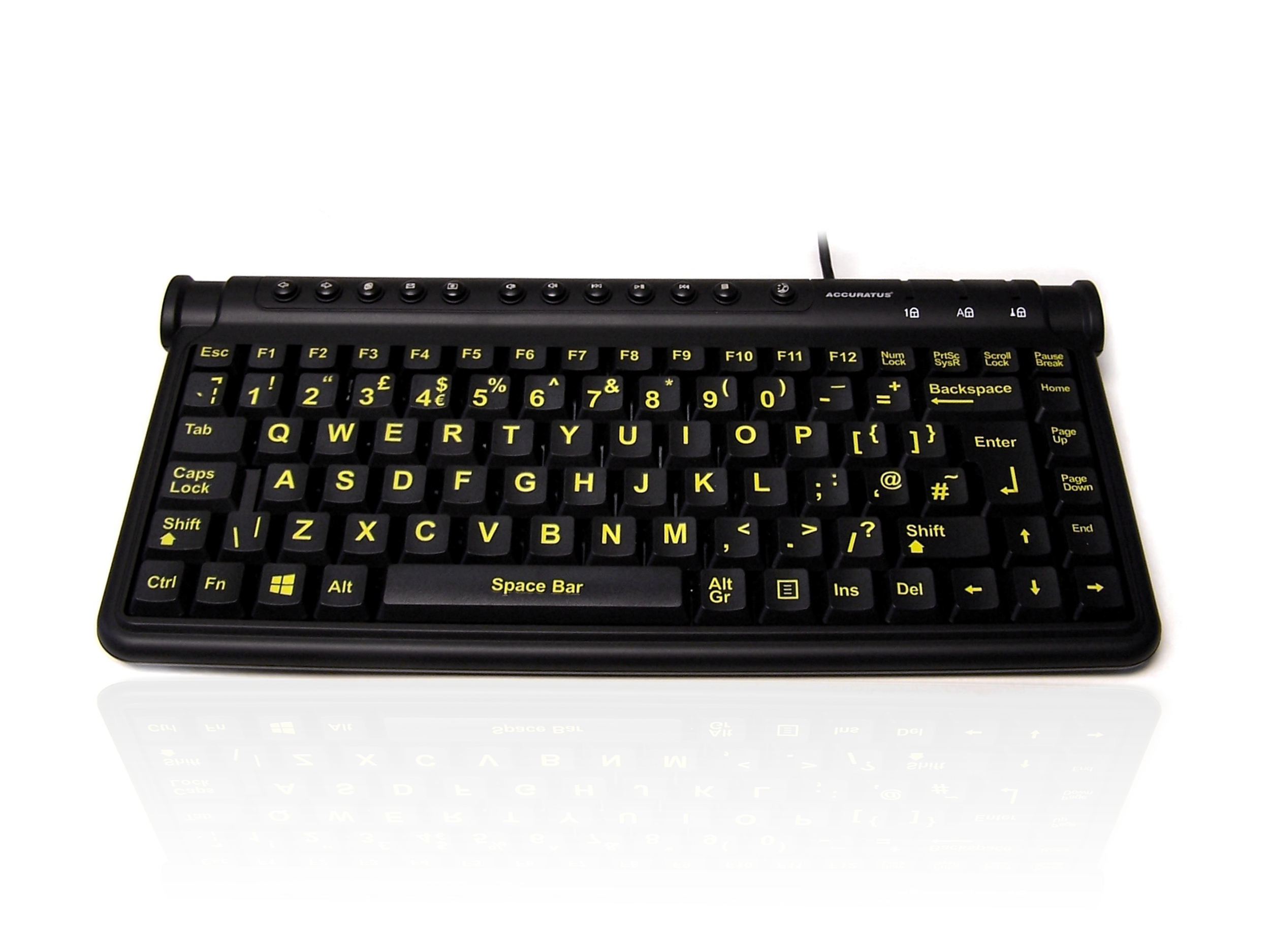 Mini Hi visibility keyboard
The Accuratus Mini Hivis, is a mini layout keyboard but with many features, even more than some full size keyboards. The high visibility legends open up new opportunities for those with bad or impaired eye sight, it is widely recognised that a yellow...
More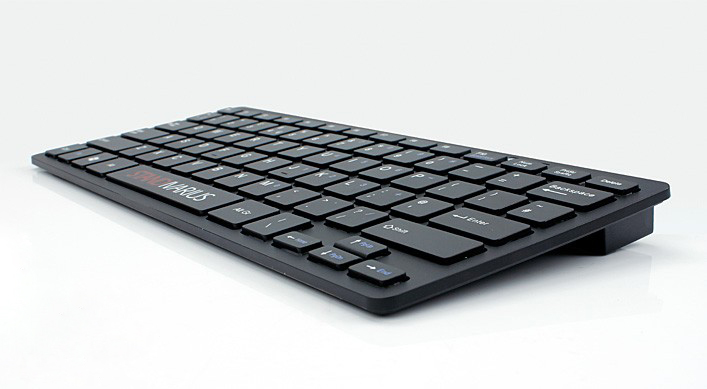 Piano 2 Super Slim Keyboard
The Standivarius Piano II replaces the now discontinued Piano keyboard. The lightweight and slimline design makes it great for portability. Super-slim and sleek ultra-portable keyboard Chiclet type keys for...
More

Shortboard Keyboard White
Help to achieve an ergonomically correct workstation which will help to preclude the onset of R.S.I. The ShortBoard offers a compact size yet robust keyboard with an integrated numeric pad allowing much more desk space and less reaching to opera...
More
Shortboard Plus Keyboard
For luxury at your fingertips choose this popular Shortboard Plus universal keyboard with its integrated numeric pad. Its compact size will leave you with much more desk space and ensure your mouse is better aligned, which will ultimately avoidi...
More
Targus Compact USB Keyboard
This Compact USB Keyboard from Targus comes with standard-size keycaps but without the numeric keypad, which helps to bring the arms inline with the body to prevent overextension of the mouse on the right or left side of the keyboard.. Tweet ...
More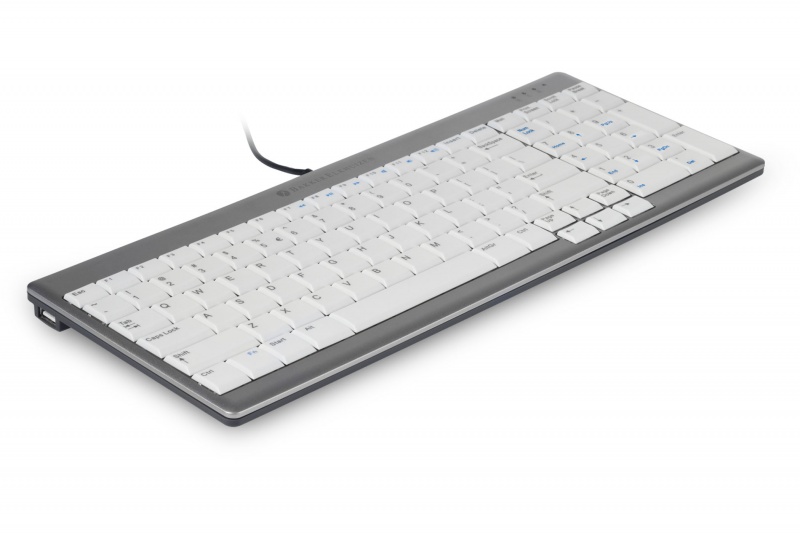 UltraBoard 960 Keyboard
The UltraBoard 960 is a compact keyboard with a numerical keypad. The main difference compared to a standard keyboard is the optimal layout, which makes the UltraBoard 960's design eight centimeters narrower than a "normal" keybo...
More
Logitech K380 Bluetooth Keyboard
The logitech K380 multi-device is a portable keyboard that connects to all Bluetooth® wireless devices that support external keyboards. Enjoy the comfort and convenience of desktop typing on your smartphone, and tablet with the Logitech K380 bluetoo...
More
Contour Balance Keyboard
New Reduced Price A full keyboard (including number pad) in a compact size Comfort is Key. Reaching between your keyboard and mouse can cause shoulder discomfort. You can limit your risks of aches and pains with the New Balance Keyboard b...
More
Back to Top
Leah, Health and Safety Assistant
Thank you for all your help this year, yourself and your team have been invaluable in office moves, assessments, training and giving us advice at the drop of a hat!