Laptop Stands
Basics Folding Laptop Stand
Code: AZLT14_BASICS
Ultra-slim laptop stand
The Oryx evo D laptop stand is one of the thinnest and lightest portable laptop stands currently available with an integrated document holder. Combined with an external mouse and keyboard this laptop stand improves user comfort and will meet Health & Safety DSE requirements for laptop users. Ideal for agile workers in the office, home and on the move.
Ultra-light

Folds flat and is held flat by discreet magnets so that it can easily be slipped inside a laptop bag for transportation

Four adjustable height settings for ergonomic working

Space-saving footprint

Stable screen elevation

Suitable for 10" - 17" laptops

Integrated in-line copy holder positioned just below the screen to avoid neck strain

Weight: 220g
Approx. the size of an A4 sheet of paper when folded flat (308*206*2.5mm)

Raises screen to min. of 200mm

Maximum inclination: 45 degrees

Minimal space required on the desk (220*206mm)

Width: 308mm

Height: 206mm

Thickness: 2.5mm
Back to Top
Recently viewed items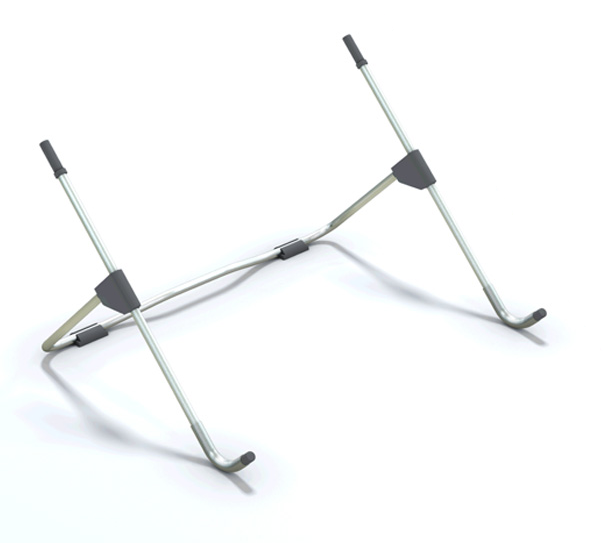 Basics Folding Laptop Stand
Thomas, Nursing Student
I just wanted to send you a quick note to let you know how thrilled I am with my ergonomic equipment. Please pass on my thanks to Jeremy for his fantastic service and getting everything just right. I can successfully say, I have a wonderful environment to complete my nursing studies. It has made a huge difference. Thank you.