Concerned how to implement social distancing in preparation for a return to work?
The Coronavirus has focused everyone's thoughts on how they live, work and interact and it is widely predicted that this will continue to influence our working practices as we transition towards a post-Covid world.
One major concern is just how do organisations protect both their staff and customers in line with social distancing guidelines when going about their day-to-day business?
Providing a safe environment is a number one concern and workstation dividing screens and reception counter guards may form a significant part of your plans.
Necessity is the mother of invention!
Lots of our key manufacturers are stepping up to the challenge of designing protective shields for swift deployment and we have a variety of solutions that can adapt your existing workspaces; from customer engagement areas to office spaces with open plan arrangements there are various options for you to consider.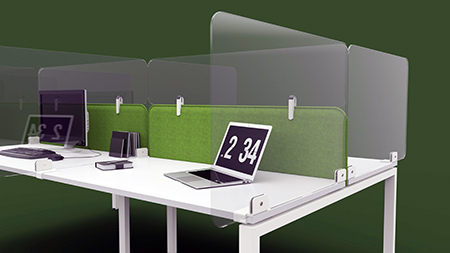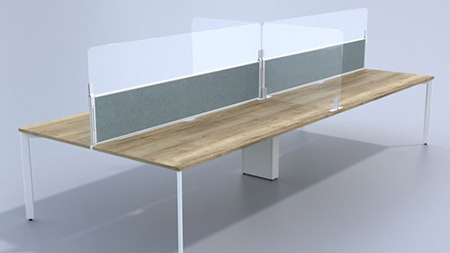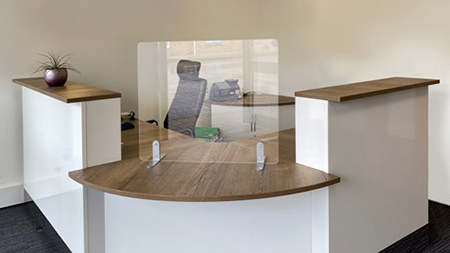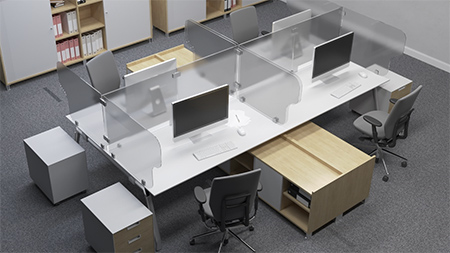 Personalised advice
If you would like to let us know what you want to achieve we can put together personalised options for consideration.
Do you want to:
Extend the height of existing desk dividing screens
Fit acrylic screens for the first time.
Consider the height you would like to achieve
Do you need to divide staff from the person sitting beside them
Do you want the diver to finish at the desk edge or go further
Are pass-through sections required in customer engagement areas.
Send your enquiry and we will get straight back to you.
Back to Top
DSE Needs Assessor
Thank you very much for providing the student with such a beneficial assessment and for sending over the report and quotations. Our client has also provided me with further feedback to say the assessment was a very positive experience for her which is lovely to hear. It is also clear that you have provided the most suitable equipment for her which is excellent as during my assessment she was unsure she would ever find a chair comfortable enough to sit in for any length of time. Thanks again and I look forward to working with you and Healthy Workstations in the future!