Wrist Rests
Typing on a keyboard for hours at a time, can cause pain and discomfort to your wrists. Using wrist supports, particularly with high keyboards can help to align your wrists in neutral position, helping to redistribute painful pressure points, relieving pain and discomfort and preventing potential injury.

Ergo Beads Therapeutic Keyboard Wrist Support
Best Seller! The popular orthopedically-designed IMAK wrist cushion is filled with ErgoBeads™ offering you the ultimate therapeutic wrist support while typing. Tweet Designed by an Orthopedic Surgeon Unique cooling relie...
More

Ergo Beads Therapeutic Mouse Wrist Support Blue
The popular orthopaedically-designed IMAK wrist cushion is filled with ErgoBeads™ offering you the ultimate therapeutic wrist support for all day support with your computer mouse. Tweet Designed by an orthopaedic s urg...
More

Gel Wrist Support
This Second generation "Super-Gel" wrist support is soft and cushioned to provide ergonomic support with raised keyboards. Covered with non-abrasive Lycra Provides full ergonomic wrist support Width: 457mm Depth: 64mm ...
More

Goldtouch Wrist Pillows
The Gold Touch wrist pillows allow computer users to rest their wrists, gently supporting each hand when keyboarding and mousing. Improved value! Soft touch Gel filled Allows you to fit the pads to each wrist individually – jus...
More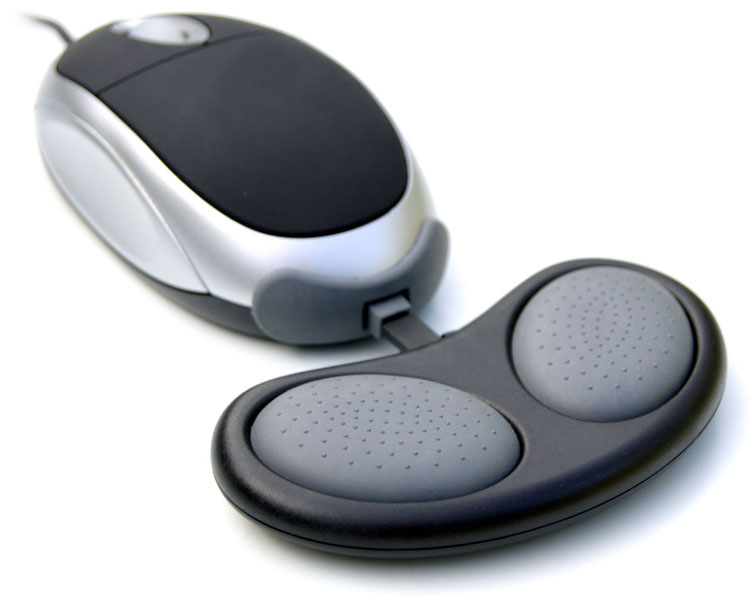 Mousebean Ergonomic Hand Rest
The MouseBean® Hand Rest applies sound ergonomic principles, stylish product design and engineering to provide support, protection and comfort when using a mouse. The MouseBean® Hand supports by elevating the forearm to maintain a str...
More

Super Gel Mouse Pad - Blue
This mini round mouse mat offers a cushioned pad to provide full ergonomic wrist support when using traditional mice. Pinpoints a mousing surface Soft non-abrasive Lycra covering Colour: Blue Width: 20 cm Depth: 24 cm Height...
More
Wrist Donuts
Wrist Donuts are ergonomically designed to cradle and support the lower palm and wrist joints in a level, comfortable and relaxed position. These personal wrist rests, free up computer users from the fixed working position of desk-mounted wrist rests...
More
Back to Top
DSE Needs Assessor
Thank you very much for providing the student with such a beneficial assessment and for sending over the report and quotations. Our client has also provided me with further feedback to say the assessment was a very positive experience for her which is lovely to hear. It is also clear that you have provided the most suitable equipment for her which is excellent as during my assessment she was unsure she would ever find a chair comfortable enough to sit in for any length of time. Thanks again and I look forward to working with you and Healthy Workstations in the future!