Vertical Mice
The creator's of the world's first vertical mouse introduce the WowPen Joy mouse - an optical design which meets high ergonomic demands without any compromises.
The WowPen Joy Mouse puts your hand in a natural and tension free position and reduces the twisting and turning of muscles and bones in your hand, wrists and forearm which is normally associated with traditional style mice.




Back to Top
Recently viewed items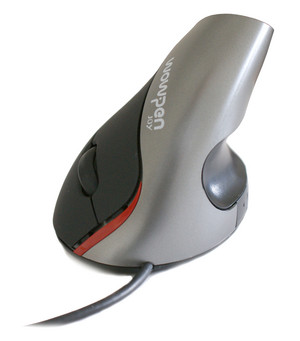 Wowpen Joy
Catherine, In Work Support Advisor
You continue to bring the highest level of support and advice whilst still focusing on personal needs, upholding your commitment to be there for your customers when they need your for advice and supporting them as well as offering simply superb products and solutions. You really do take comfort seriously.