Varidesk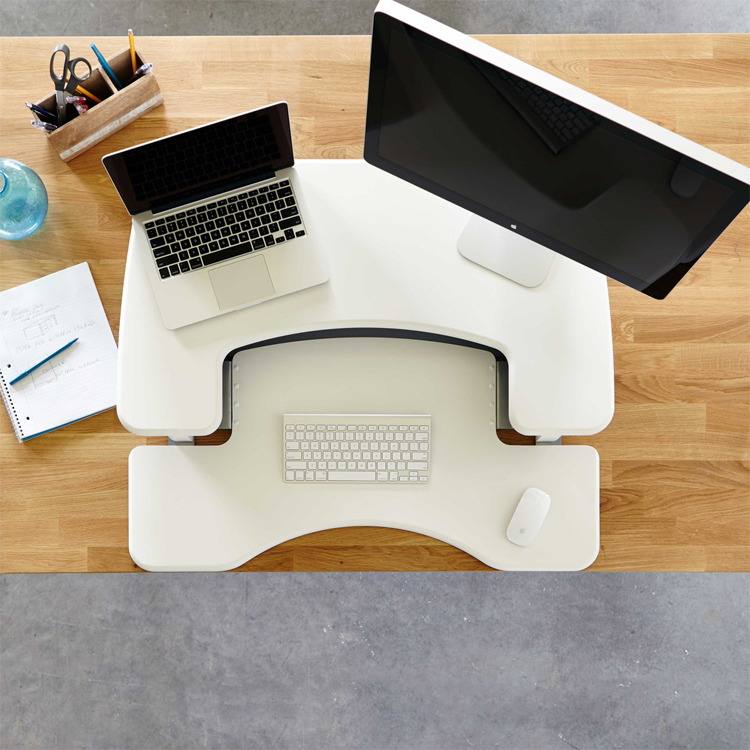 Varidesks are affordable alternatives to electric height adjustable desks. These revolutionary platforms sit on top of your existing desk allowing you to change between sit and standing positions in as little as 3 seconds!
No fixed installation or assembly required! See: Product Overview & Advice (pdf)
Integrate sit-stand into your working day with the Varidesk desktop app. It plays a key part in the Varidesk experience! See product details for more information.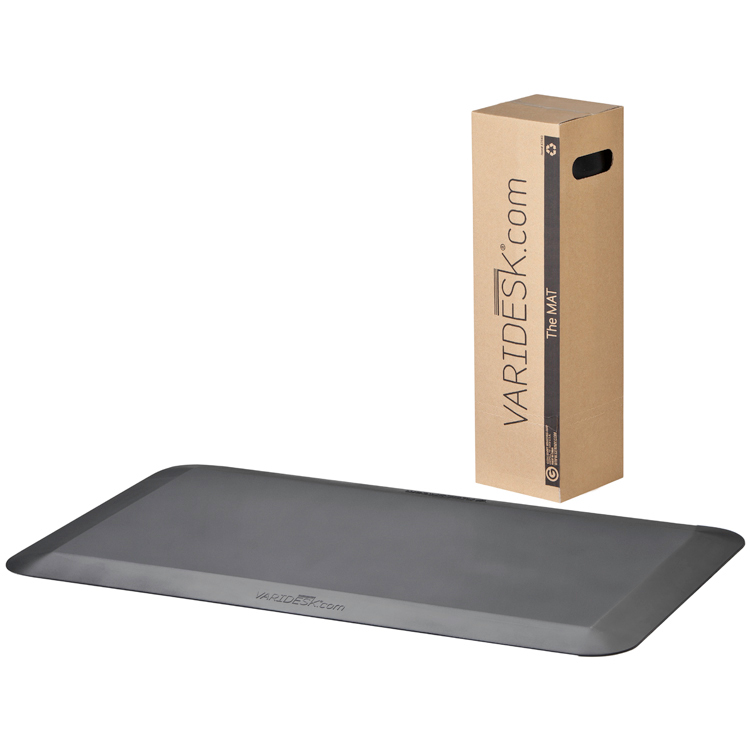 Varidesk Anti-Fatigue Mat
This Anti-fatique mat is the perfect companion to your Varidesk platform. It provides a much softer base on which to stand to cushion and support your feet, knees, hips and back for better comfort when working. Features Durable ...
More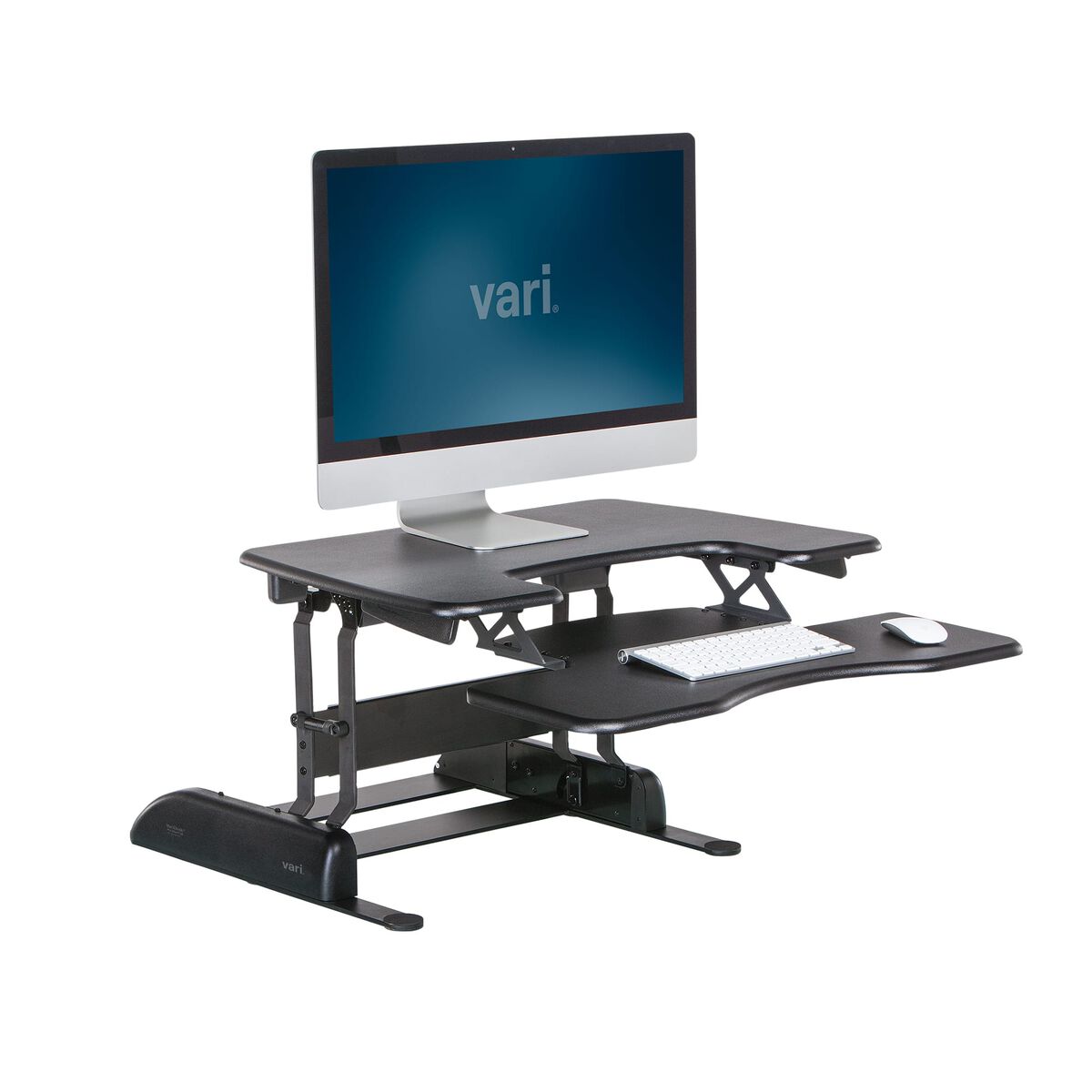 Varidesk Pro Plus 30
The Varidesk Single Plus offers a new lifting keyboard tray to ensure ergonomic comfort for your arms and shoulders whether sitting or standing alongside the same benefits as the original models. ...
More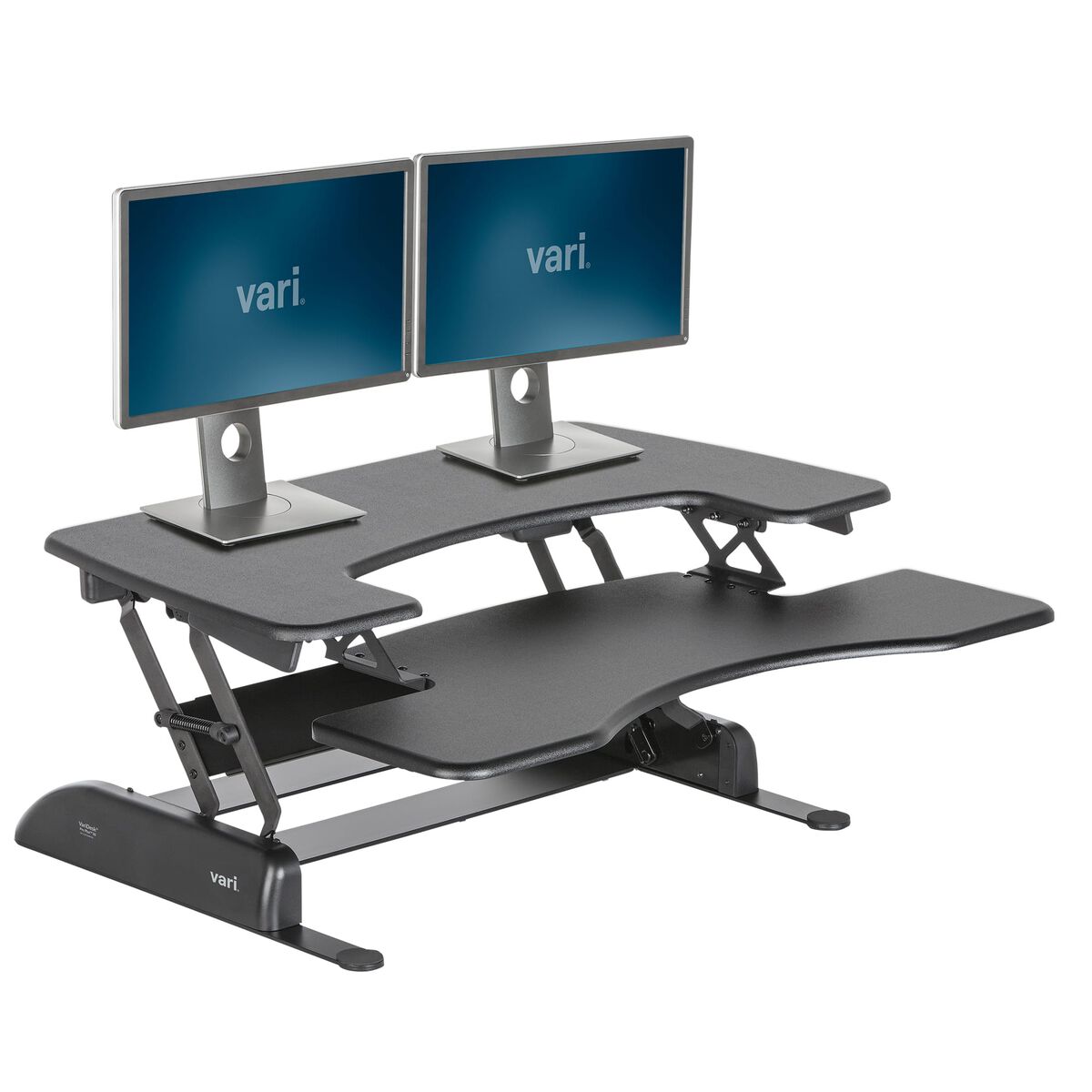 Varidesk Pro Plus 36
The Varidesk Pro 36 Plus is the most popular Varidesk model. I t's just had a fresh new look - so for the same cost, you can choosethe traditional black or an all-new crisp White Edition. As all the PLUS models, it benefits...
More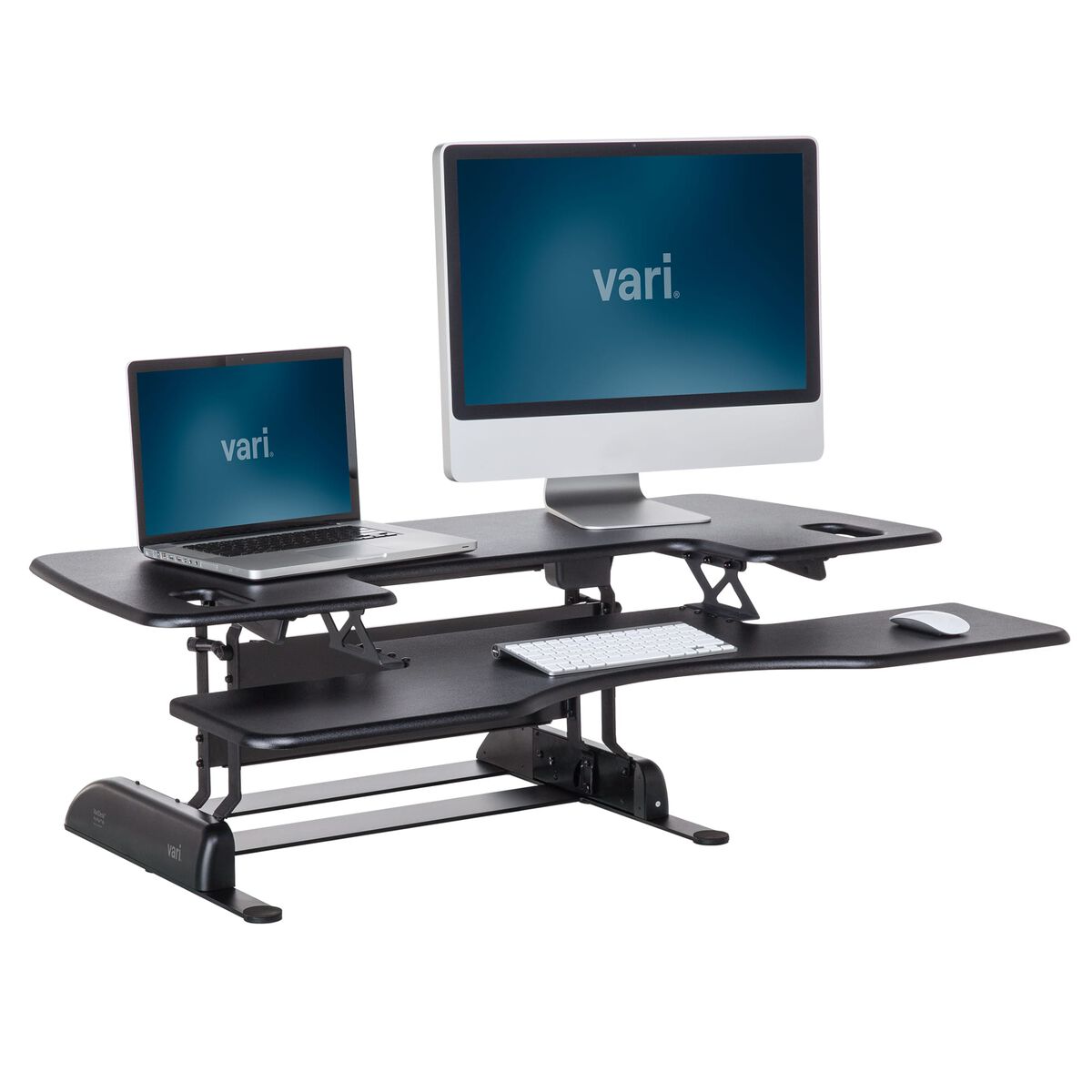 Varidesk Pro Plus 48
The Varidesk Pro Plus 48 is the perfect size for larger workstations and those with multiple monitors and workspace requirements. An ideal choice for users who need more scope - boasting over 120cm of workable space, making it large enough for thre...
More
Back to Top
End User
Both the lady who came to assess me and the gentleman who delivered the chair were really nice and professional and knew their stuff! Thank you all very much for your help and keep up the good work!