Wrist Rests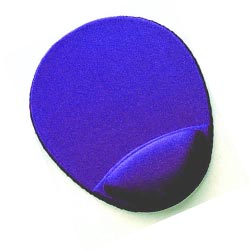 Super Gel Mouse Pad - Blue
Code: AZGEL10-BLUE
This mini round mouse mat offers a cushioned pad to provide full ergonomic wrist support when using traditional mice.
Back to Top
Recently viewed items
Ceri, Research Assistant
The equipment was delivered and I was showed how to adjust and use the items appropriately. It has helped me so much already - I am so much more comfortable! Many thanks for your very through assessment and recommendations. I am so very pleased with the outcomes!