Split Keyboards
The keys on traditional keyboards are positioned straight causing typists to splay their hands in an uncomfortable position for long periods of time. Split keyboards seperate the keys on each side so that you can work in a more natural position. Some of these keyboards are angle adjustable while others are fixed.
Many taught touch-typists often can't adapt to changing to a split keyboard though as they report regularly hitting the wrong keys.

Black Goldtouch Keyboard
The Black Goldtouch is a quick adjustable split mini keyboard which can be positioned both horizontally and vertically to achieve the most personally comfortable position possible. The biggest problem with traditional keyboards is that the keys...
More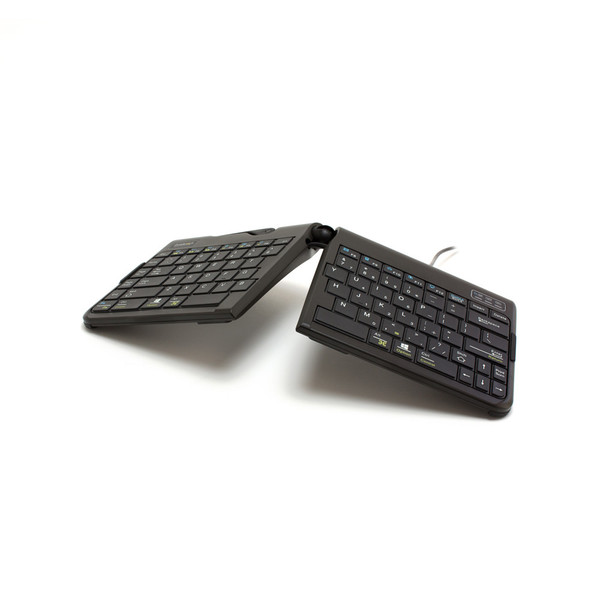 Goldtouch Go2 Portable Adjustable Split Keyboard
The Goldtouch Go!2 split keyboard offers a sleek, slim and lightweight shortboard design making it the perfect work and travel companion for the on-the-go worker. Unlike other travel ergonomic keyboards, which sacrifice comfort for convenience, the G...
More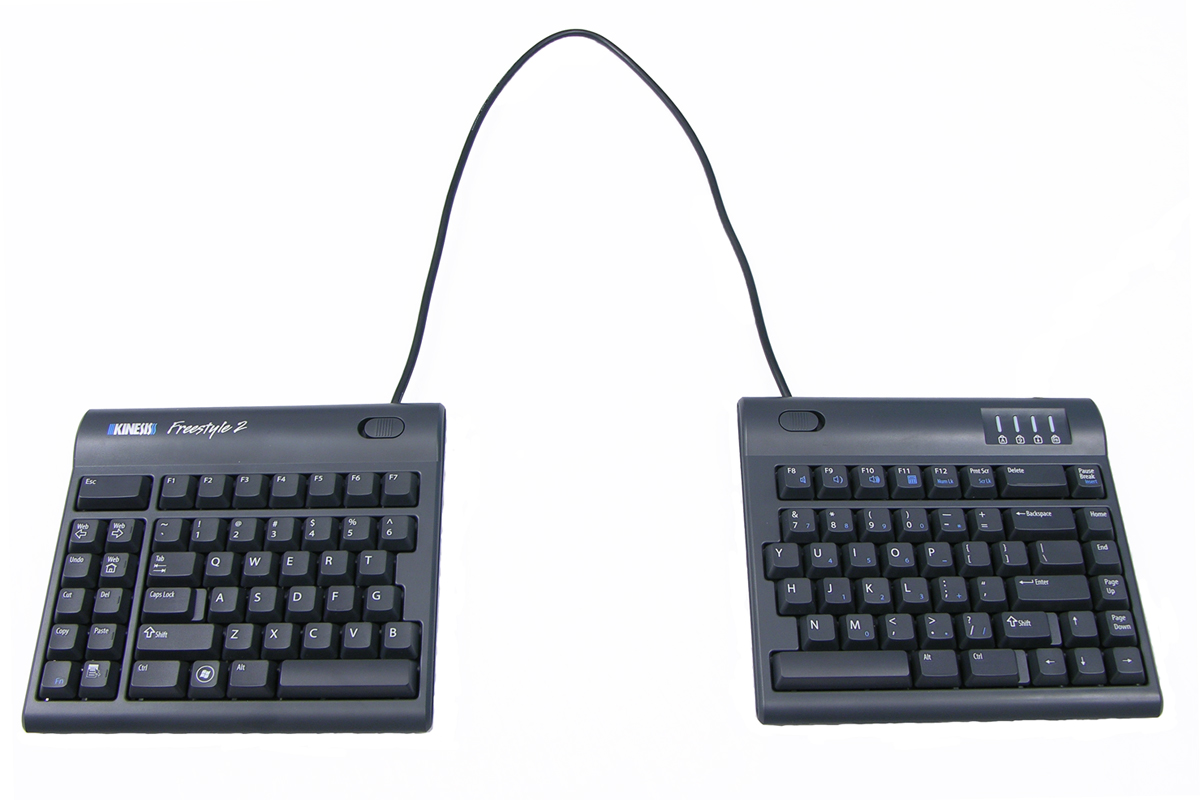 Kinesis Freestyle 2 (UK) with 50 cm Separation Cable
The Kinesis® Freestyle®2 adjustable split keyboard offers a dramatically thinner design than the original Freestyle and is ideal for both the office and for travel. Retaining the same ergonomic features as its predecessor the Freestyle2, it...
More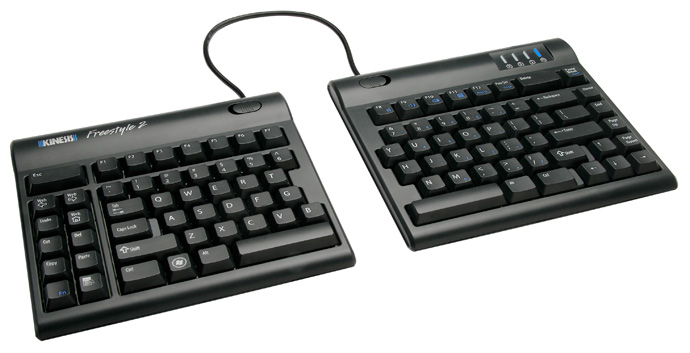 Kinesis Freestyle 2 Convertible Keyboard
Introducing the New Kinesis® Freestyle®2 adjustable split keyboard in an ultra-thin design. Dramatically thinner than the original Freestyle, and is ideal for both office and travel use. Created with input from ergonomists and health professionals, t...
More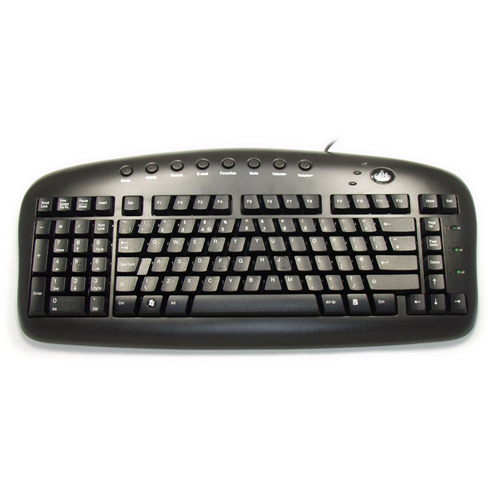 Left Handed Keypad Keyboard
Since today's operating systems depend heavily on using a mouse, it makes sense to have your keypad on your left so that you can bring your mouse closer inline with your body and use both of your hands when you work. Tweet Left handed ke...
More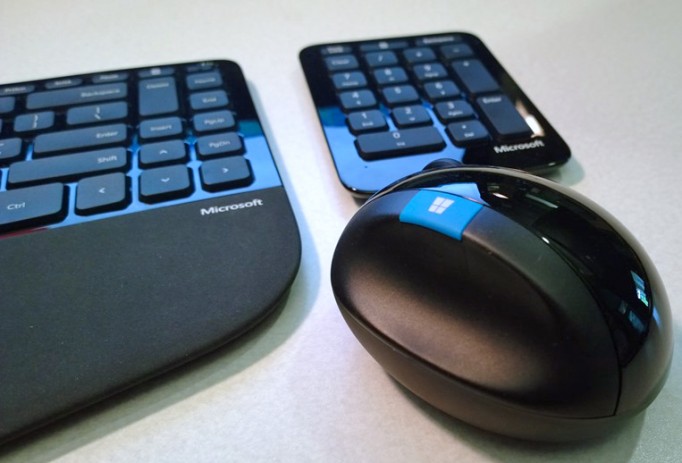 Microsoft Sculpt Ergonomic Desktop Set - Wireless
The Wireless Sculpt Desktop set is built on advanced ergonomic principles offering you an advanced ergonomic design with true comfort for lasting productivity. Work without the stress, strain, and discomfort of other keyboards and mice you may have...
More
Kinesis Freestyle 2 with VIP3
The Kinesis Freestyle 2 is an improved version of the Freestyle Solo convertible keyboard. Complete with the VIP3 accessories kit tso that you can alternate the slope of the keyboard quickly and easily. Tweet Adjustable split ke...
More
Back to Top
Julia, DSA Advisor
Thanks to you all at HWS for your reliability and consistently professional service throughout the year. The team is always so friendly and efficient and I know the students that I refer to HWS will be in safe hands. :)