Trackball Mice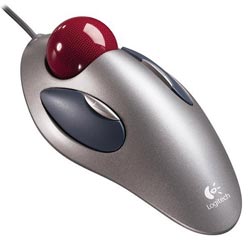 Logitech Marble Mouse
Code: AZM4
Central roller ball makes this mouse ideal for right or left handed users. Easy finger tip control for precise mouse use. Marble technology provides superior precision with less movement of the hand or wrist.



Back to Top
Recently viewed items

Logitech Marble Mouse
Catherine, In Work Support Advisor
You continue to bring the highest level of support and advice whilst still focusing on personal needs, upholding your commitment to be there for your customers when they need your for advice and supporting them as well as offering simply superb products and solutions. You really do take comfort seriously.