WorkFit-Z
Ergotron WorkFit-Z Grey
Code: AZWORKFIT-Z/G
**New Updated Price**
Introducing the smallest addition to the Workfit Family of Sit-Stand platforms – the Mini Workfit Z.
Although rise and fall platforms offer a real alternative to more expensive electric workstations, they can be too large for some desks (in depth and width).
The Workfit Z can be an ideal set-up for small offices or home working; offering the opportunity to alternate between sitting and standing can ease existing musculoskeletal symptoms as well as helping to avoid the onset of discomfort from static postures.
Ergotron's WorkFit range allows you to modify existing office spaces by simply adding a WorkFit to an existing work surface - it arrives fully assembled so there's not even any need for installation! Switch between sitting and standing whenever you choose with a Workfit for a more productive work area that encourages healthy movement throughout your working day.
This WorkFit-Z is the MINI specification - larger models are also available

Extremely stable throughout its range of motion

Ships fully assembled; no tool-adjustments needed for installation

Keyboard moves in tandem with the work surface

Tray is positioned 4.5" (11.4 cm) below work surface to maintain ergonomic spacing between screen height and keyboard

Displays can be placed directly on the work surface

Has 'device slot' for storing phones and tablets, whilst freeing up valuable work surface space

Warranty: Two (2) years

Colour: Grey
Work surface width: 787mm

Work surface depth: 394mm

Platform lift: 320mm

Keyboard tray dimensions: 245mm X 220mm
You may also be interested in
Steppie Balance Board
Back to Top
Recently viewed items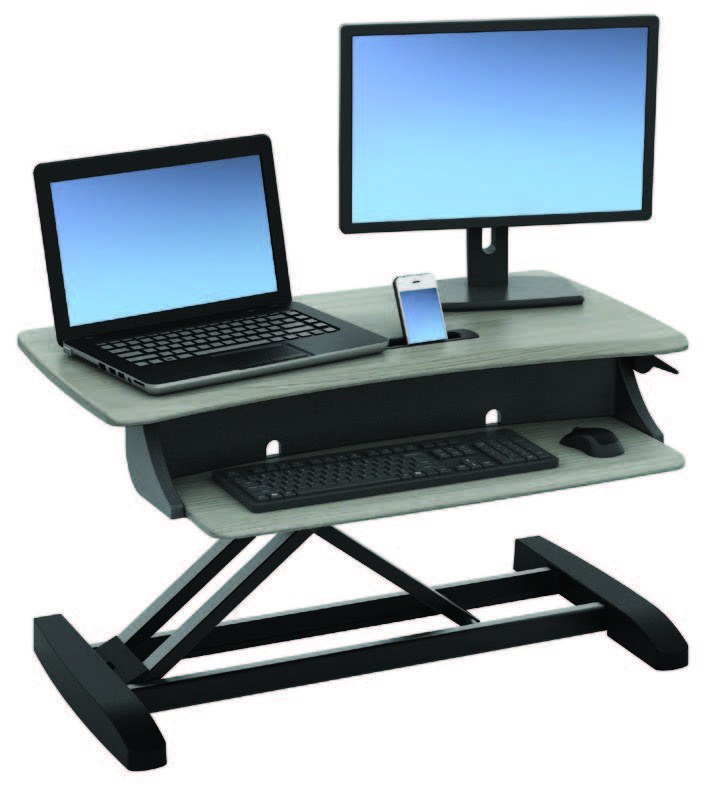 Ergotron WorkFit-Z Grey
Julia, DSA Advisor
Thanks to you all at HWS for your reliability and consistently professional service throughout the year. The team is always so friendly and efficient and I know the students that I refer to HWS will be in safe hands. :)