Desk Accessories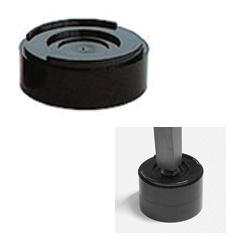 Desk Raisers
Code: AZACCESS2
Whether your desks are too low and in need of higher working surfaces or you are a tall user, adopt a better posture by elevating your desk from the floor with these popular circular desk raisers to achieve your correct working height.

Sold individually (not as a set)
Easy to stack - max. 3
Very strong and sturdy
Will accept circular or cantilever legs
Made out of recycled plastic
In black finish
You may also be interested in
Back to Top
Recently viewed items

Desk Raisers
Helen, Student
Hi Anne, Thank you for today, your approach was brilliant. I was really pleased with the whole experience. Many thanks again!