DXT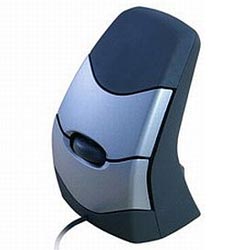 DXT Precision Mouse 2
Code: AZM57
The DXT mouse provide a lot of scope for individual variation; especially its ambidextrous and weightlessness design. Some mice designers place emphasis on arm movement rather than hand due to its larger muscle faculty; the designers of the DXT however argue that this affects the precision of pointing and that a mouse which encourages use of the whole structure is better suited to users overall.




High quality, high performance, high accuracy mouse
Can be used right- or left-handed (instantly switchable)
Fits most hand sizes
Ideal home-user mouse to suit all the family
Designed by UK ergonomist/physiotherapist team
Well suited to detail work
The world's most compact "ergo" mouse (ideal for laptop users)
Back to Top
Recently viewed items

DXT Precision Mouse 2
Tracey, Student
You would not believe the difference everything has made to me even in such a short amount of time... To study yesterday with no back pain and without my legs being numb was amazing!