Chair Servicing
We have been providing fabulous seating for almost two decades now, and many of you are likely to have amassed a variety of specialist or ergonomic seating within your organization. Some will have resulted from a workplace assessment or Access to Work grant but have you stopped to consider if your investment is still being put to good use?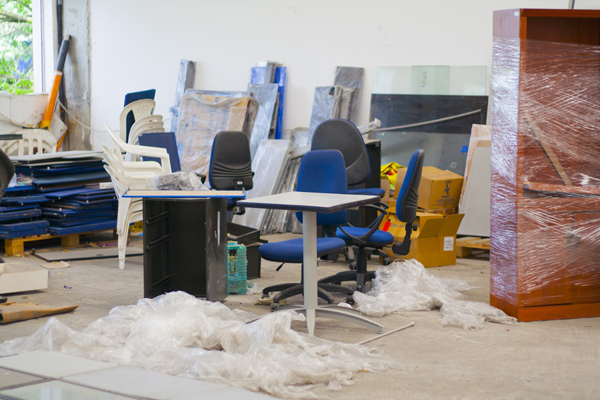 - Do you know where these chairs are right now?
- Are they languishing in a corner, unused?
- Do you have an Asset Register, details of age, make and model?
- Are the chairs still with their original user (or been 'acquired' by a colleague?)
- Are they in good working order, and safe to use?
Many established ergonomic brands offer a valuable 5 year manufacturer's warranty on products, whilst others – such as RH, HAG and BMA offer an impressive 10 year warranty. Warranties cover defective parts within a specified period and so it is worth ensuring that these assets are checked at regular intervals to take advantage of the guarantee period.
Note: Manufacturers warranty is a 'return to factory basis' and parts are covered for 'fair wear & tear'. As approved dealers we can complete the service/repair on site to avoid possible transport damage, and to return the chair to use as quickly as possible. Any parts not covered by warranty will be quoted for, in advance of work.
Service/MOT of Brand Seating:
Single chairs: Specialist or ergonomic chairs are of great value to your company, as well as to the individual using them, so it makes sense to keep them in sound working condition to avoid unnecessary, early disposal/replacement. Includes instruction reminder and set-up with user.

Multiple chairs (daily rate): Adaptable Service. Discarded chairs in store brought back into service. Engineers report and spread sheet (asset register) allowing you to re-allocate, confidently. For chairs in current use, qualified technician able to re-install with end user.
Key components: (Request our Standards of Service for full details)
- Identify the chair age and specification. Document service details.
- Check all features and components are in good working condition. Stamp of approval!
- Replacement of basic defective parts such as castors, lumbar pump valves etc.
- Recommendations & quote for any further or substantial repairs required
Back to Top
Maxine, Student
I just want to say a massive thank you to you all, for the excellent customer service I have received from yourself, and your colleagues who came to my home. Both gentlemen, were very helpful, and made sure that I was happy with everything before leaving. You all do an excellent job! Many thanks