Capisco Puls Vinyl Cushion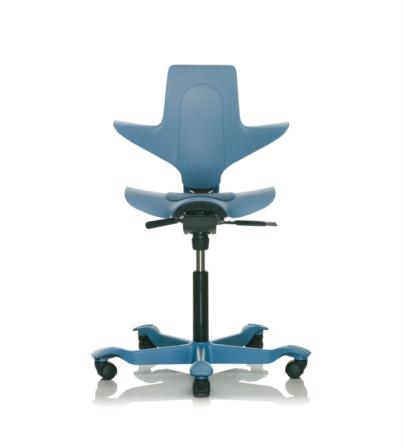 The award-winning Capisco PULS allows you to sit at either high or low levels. No other work chair is as well adapted to workstations of different heights. Sit down and adjust it from a normal table height to a semi-standing position providing an ideal ergonomic choice for dentists, surgeons, synographers, radiographers and GP Doctors.
The best seating position is the next one - keep moving! Any decent ergonomic chair should encourage the option of activity and movement. The HAG Capisco PULS is inspired by the horseman's saddle and sitting posture. No one sits as actively as a rider in the saddle. When you work sitting on a Capisco PULS, you are invited into a world of greater freedom of movement, variation and 'new' natural sitting positions.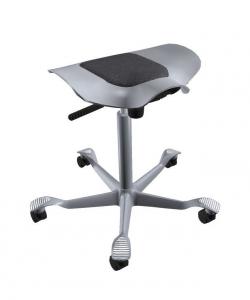 Capisco Puls 8001 Stool - Medical
The HÅG Capisco 8001 medical is a flexible stool designed by the renownd Peter Opsvik, featuring a saddle seat that can be adjusted between low and high working positions, all the way up to a sit-stand position, enabling more dynami...
More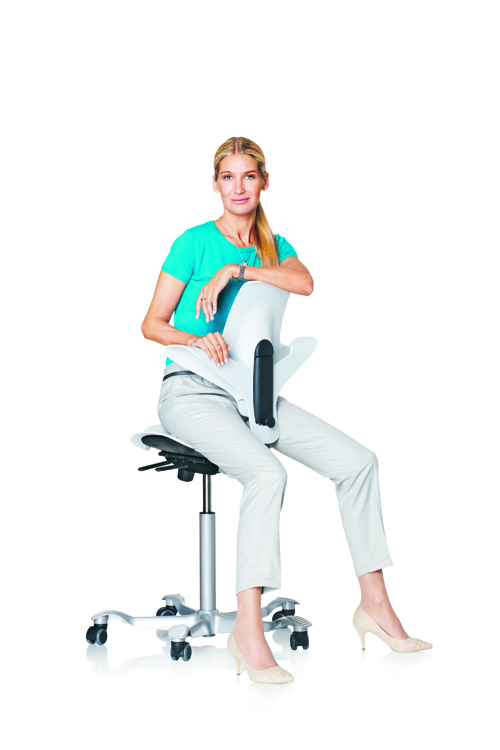 Capisco Puls 8010 Chair - Medical
The HAG Capisco Puls 8010 cleanroom chair offers the innovative saddle seat combined with a uniquely designed backrest and a wipe-down vinyl seat pad. Ideal for medical environments. This award winning design can be adjusted betw...
More
Back to Top
Thomas, Nursing Student
I just wanted to send you a quick note to let you know how thrilled I am with my ergonomic equipment. Please pass on my thanks to Jeremy for his fantastic service and getting everything just right. I can successfully say, I have a wonderful environment to complete my nursing studies. It has made a huge difference. Thank you.