Monitor Arms
CA223 Flat Screen Monitor Arm
Code: AZMA-CA223
The CA223 Flat Screen Monitor Arm is quick to install as the complete arm is pre-assembled.

Back to Top
Recently viewed items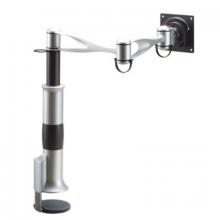 CA223 Flat Screen Monitor Arm
Ceri, Research Assistant
The equipment was delivered and I was showed how to adjust and use the items appropriately. It has helped me so much already - I am so much more comfortable! Many thanks for your very through assessment and recommendations. I am so very pleased with the outcomes!