Axia 2.0 range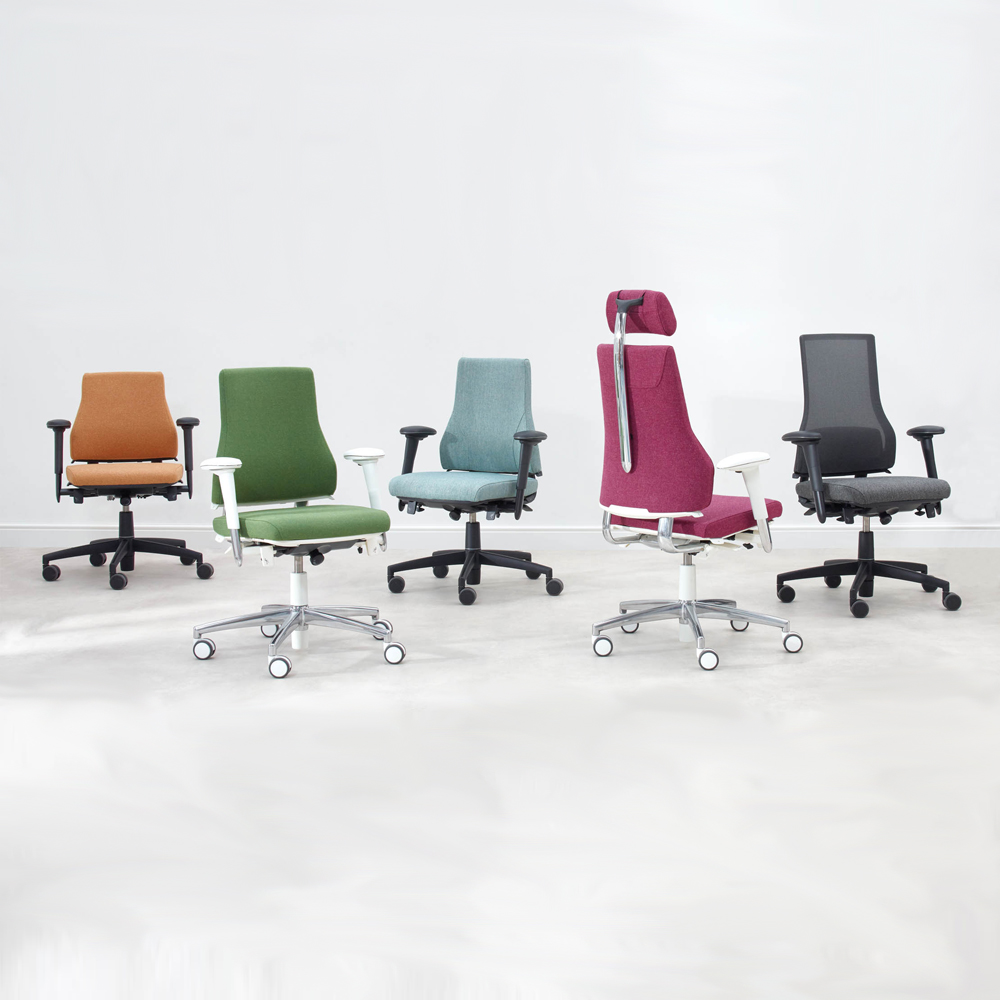 Work Healthy - Sit Smart.
Research suggests that an ergonomic office chair with effective pelvic support generally prevents back problems. This is exactly what the award-winning Axia 2.0 seating system provides. It is BMA's mission to improve the posture of office workers and to ensure that everyone learns to adopt a healthier way of working.
Choose a model
Axia 2.1 features a medium backrest with effective lower back support and so it is especially suitable for smaller people.
Axia 2.2 is the high back specification, which fits 98% of users, making it a well-suited all-round project chair.
Axia 2.3 is fitted with extra-thick shaped seat and back cushions for a higher degree of comfort.
Axia 2.4 offers an extra high back so it is well-suited for taller users.
Axia 2.5 brings all the benefits of an Axia office chair, plus the appeal of a netweave backrest with integrated pelvic support.
Back to Top
Thomas, Nursing Student
I just wanted to send you a quick note to let you know how thrilled I am with my ergonomic equipment. Please pass on my thanks to Jeremy for his fantastic service and getting everything just right. I can successfully say, I have a wonderful environment to complete my nursing studies. It has made a huge difference. Thank you.