Quill Mouse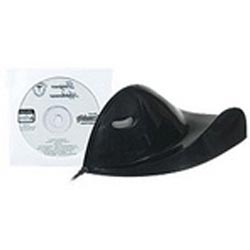 Air02bic Quill Mouse - Left Hand Black
Code: AZM27L-B
The E-Quill-AirO2bic mouse is the first and only Grip-Less mouse that keeps your mousing hand in a beneficial neutral and untwisted posture. Hand and wrist are placed on the Wrist Guard® guards against detrimental flex of your wrist in the vertical and horizontal planes.



Back to Top
Recently viewed items
Catherine, In Work Support Advisor
You continue to bring the highest level of support and advice whilst still focusing on personal needs, upholding your commitment to be there for your customers when they need your for advice and supporting them as well as offering simply superb products and solutions. You really do take comfort seriously.