Assessment Request Form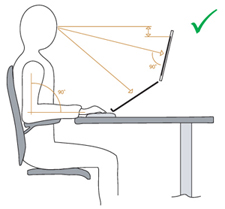 Because everyone is unique there is no 'one-size' solution!
That is why we enjoy speaking directly with end users to ensure that organisations are investing in the right equipment! We are very experienced and approachable, so please consult us for advice..
If you would like to arrange an on-site assessment for yourself, or other member of staff *, please complete the form below and we will be in touch to confirm a suitable appointment.
*IMPORTANT NOTICE: By completing this form you confirm that you have consent to share any 3rd party personal information under the latest Data Protection regulations. HWS undertake to protect your details in line with our Privacy Policy. If you wish to share health or other detailed information, please send separately in a password protected file. Thank You.
Back to Top
Catherine, In Work Support Advisor
You continue to bring the highest level of support and advice whilst still focusing on personal needs, upholding your commitment to be there for your customers when they need your for advice and supporting them as well as offering simply superb products and solutions. You really do take comfort seriously.