Assessment Request Form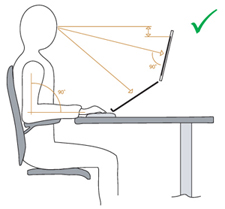 Because everyone is unique there is no 'one-size' solution!
That is why we enjoy speaking directly with end users to ensure that organisations are investing in the right equipment! We are very experienced and approachable, so please consult us for advice..
If you would like to arrange an on-site assessment for yourself, or other member of staff *, please complete the form below and we will be in touch to confirm a suitable appointment.
*IMPORTANT NOTICE: By completing this form you confirm that you have consent to share any 3rd party personal information under the latest Data Protection regulations. HWS undertake to protect your details in line with our Privacy Policy. If you wish to share health or other detailed information, please send separately in a password protected file. Thank You.
*IMPORTANT NOTICE: We have been experiencing technical difficulties. If you have requested an assessment and have not heard from us, please call to ensure we have your request.
Back to Top
What our customers say:
Both the lady who came to assess me and the gentleman who delivered the chair were really nice and professional and knew their stuff! Thank you all very much for your help and keep up the good work!