Foot Pedals
Footmice are an alternative type of computer mouse that gives the users the ability to click the mousebuttons with their feet. Primarily used by users with disabilities or those with high-back, shoulder or neck problems whose role involves significant mousing.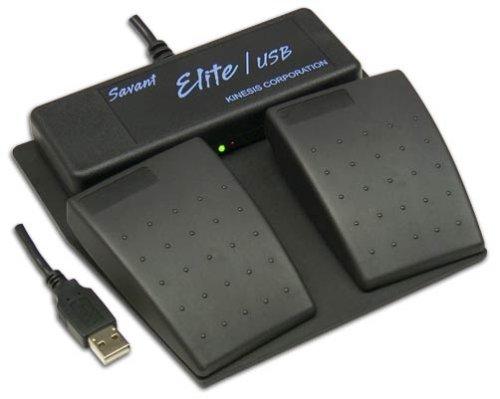 Kinesis Savant Elite Double Action Foot Switch
The Kinesis Savant Elite Double action foot switch offers an alternative mousing experience for those who have difficulty (e.g. arthritis or repetitive strains) with the clicking of a traditional mousing product. Tweet Two pedals factory config...
More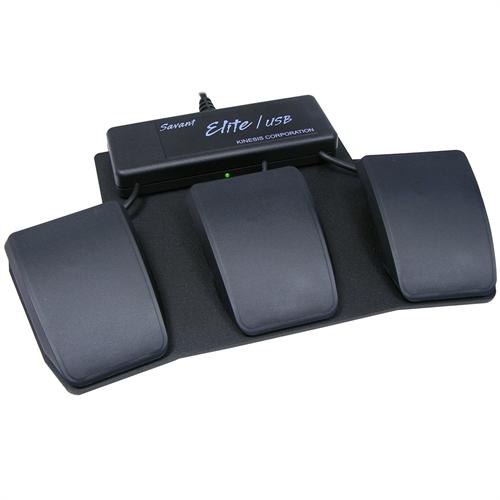 Kinesis Savant Elite Triple Action Foot Switch
Kinesis Savant Elite Double Action Foot Switch Three pedals factory configured to perform mouse button actions (Left pedal = left button, middle pedal= middle button, right pedal = right button) Pedals are front-hinged and rounded for easy trig...
More
Back to Top
Thomas, Nursing Student
I just wanted to send you a quick note to let you know how thrilled I am with my ergonomic equipment. Please pass on my thanks to Jeremy for his fantastic service and getting everything just right. I can successfully say, I have a wonderful environment to complete my nursing studies. It has made a huge difference. Thank you.