WorkFit-Z
WorkFit is an easy and simple to use Sit-Stand platform which allows you to transform your existing desk into a height-adjustable workstation. With a WorkFit, you can alternate between sitting and standing in seconds, encouraging healthy movement and varied posture as well as helping you to become more productive throughout your working day.
With it being the smallest of the WorkFit range, the WorkFit-Z can be an ideal set-up for small offices or home working; offering the opportunity to alternate between sitting and standing can ease existing musculoskeletal symptoms as well as helping to avoid the onset of discomfort from static postures.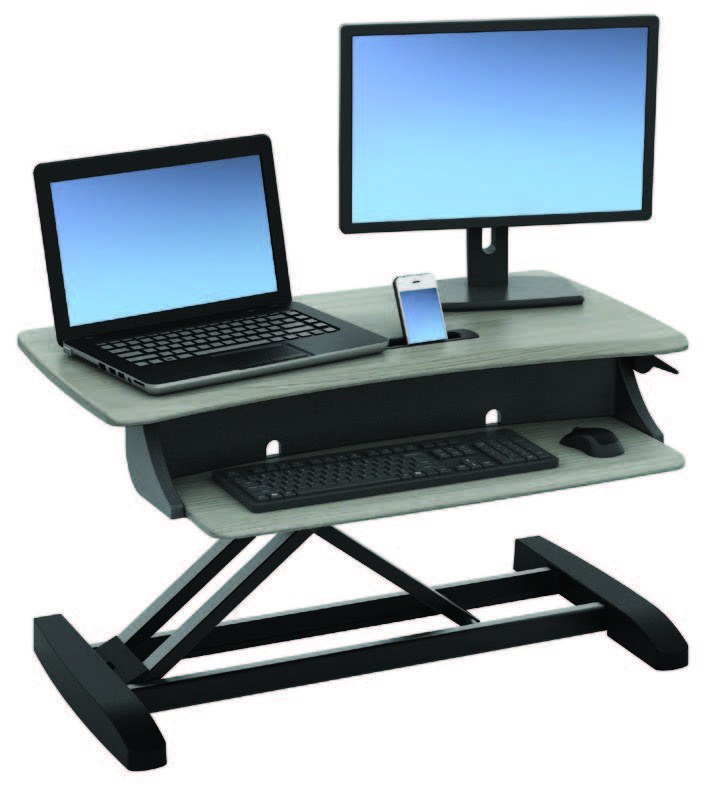 Ergotron WorkFit-Z Grey
Introducing the smallest addition to the Workfit Family of Sit-Stand platforms – the Mini Workfit Z. Although rise and fall platforms offer a real alternative to more expensive electric workstations, they can be too large for some desks (in de...
More
Back to Top
Catherine, In Work Support Advisor
You continue to bring the highest level of support and advice whilst still focusing on personal needs, upholding your commitment to be there for your customers when they need your for advice and supporting them as well as offering simply superb products and solutions. You really do take comfort seriously.