WWHA Project
The client:
When WWHA approached their usual supplier, they unfortunately hadn't been able to agree on a comprehensive solution to help relieve the discomfort experienced by a valuable member of their Human Resources team.
Evidently, the individual had presented with acute back pain which made it impossible for them to sit for longer than very short periods of time. Despite this, the employee was eager to return to duty whilst awaiting further medical investigations, and therefore reduced hours and an amended work pattern had been implemented until a more comprehensive solution could be found.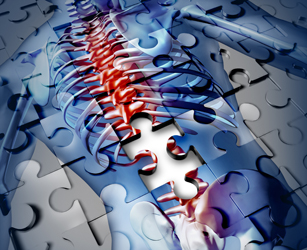 Scope of project:
HWS was requested to undertake an in-depth evaluation with the employee concerned, where we discussed their anxieties, how the symptoms affected their daily routine, as well as understanding the job role and tasks. We explored potential ideas for improving their comfort given their current workstation set up, while also taking measurements to enable us to put forward more specific proposals.
Our in-house Assessor advised that alternative equipment could be considered, to offer maximum potential for adjustment to support the member of staff through this acute phase of their back injury, as well as to hopefully accelerate their rehabilitation, in line with medical advice. As part of this, we discussed with line management the possible benefits by adapting the workstation to allow the employee to alternate between standing and sitting on a routine basis.
How we delivered:
We concluded that the innovative Varidesk could be a quick and easy solution and that we would offer this on a trial basis to ensure that the individual was content with the solution. Our ergonomic assessor then provided instruction and precautionary advice based on best practice when using such a device. This was teamed with an assessed, versatile, ergonomic, chair to offer relief and comfort especially in areas where this was specifically required.
Endorsing our wide-ranging experience in the field of office ergonomics, and our proven ability to troubleshoot problematic situations, we are delighted that the health and safety department continue to approach us to provide a comprehensive service provision across all their sites – even during their planning of an intended relocation. We are also called upon as a source of awareness and information with regard to specialist white papers, such as - 'Mobile Generations,' which has allowed the organisation to consider the important implications of introducing advancing technology into their workplace.
Client Feedback:
"We have worked with Anne and her team at HWS for a number years now, this relationship has evolved into more of a partnership which allows us to trust in HWS doing to right thing for our employees. They have earnt the respect of our H&S team and employees and this has resulted in them being our preferred DSE trainer and supplier. Some areas we have found have worked exceptional well are DSE train the trainer, individual more detailed assessment for specialist health conditions and the supply and testing of chairs to suit employee's needs. Having HWS who are independent to assess employees with established health conditions has resulted in improved engagement and health of our employees at Wales and West Housing. We wouldn't hesitate in recommending HWS."
Back to Top
Verity, Administrator
Very helpful and exceptionally thorough in their assessment and professional approach.