Capisco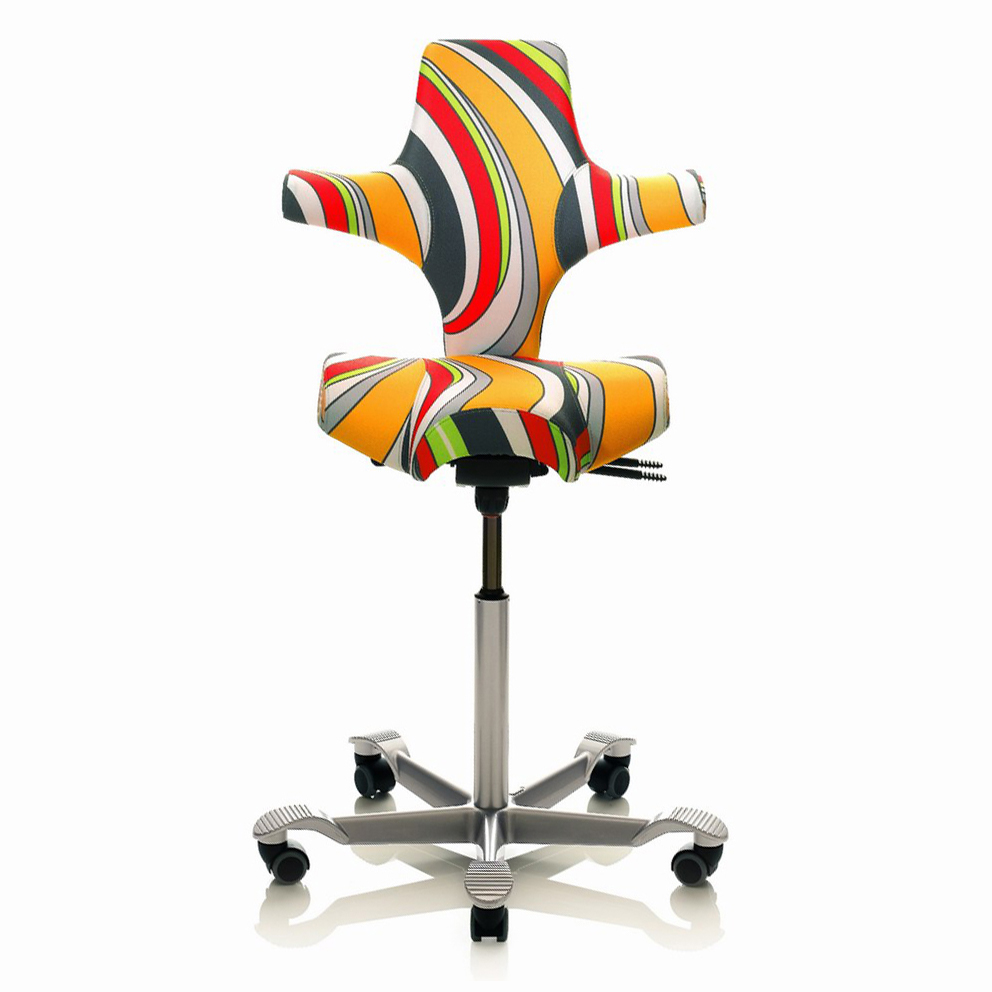 If you're into innovation, then the iconic HÅG Capisco office chair is the one for you! This chair has received a number of awards for its unique qualities and characteristic design. It was ergonomically inspired by the horse rider's saddle and imitated for the sitting position that offers freedom of movement. Afterall, no-one sits as actively as a rider in the saddle! By keeping you moving, your posture will improve and, in turn, your general well-being and productivity will be increased too!
What's more, you won't find another office chair so well suited to work surfaces at different heights or to height-adjustable desks. In fact, you can sit equally comfortably facing forward or turned to the side, allowing you a broad reach in a HÅG Capisco, without restricting you in your tasks.
It has also been a forerunner in terms of environmentally friendly design and still has a very strong environmental profile compared to its competitors - so you can choose a HÅG Capisco in good conscience!
Back to Top
End User
Both the lady who came to assess me and the gentleman who delivered the chair were really nice and professional and knew their stuff! Thank you all very much for your help and keep up the good work!