Back Care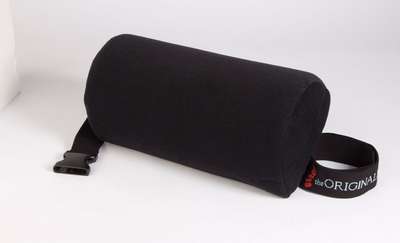 4' D McKenzie Lumbar Roll
Code: AZLR18
The Original McKenzieŽ D-Shape lumbar Roll is a firm favourite amongst the range of back support cushions available on the market. Designed by world-renowned physiotherapist Robin McKenzie, this versatile back support cushion can help prevent and alleviate back pain caused by poor posture. It is recommended for use on soft furnishings such as sofas, lounge chairs etc or for people who require lots of support (heavy-built people, or people with a large hollow in the lower back).
Designed with you in mind
The human spine naturally forms an S shape, with the spine curving forwards at the lower back, outwards at the middle back and forwards again at the neck. When we sit we have a tendency to slump, meaning the lumbar spine drops backwards, reversing its natural curve. In this slumped position the muscles at the bottom of the back are stretched, often leading to back pain. The Original McKenzieŽ D-shape Lumbar Roll can help to prevent and relieve this discomfort by promoting correct posture and the natural 'S' shape of the spine.
Features:
Flat back sits flush to the chair

D-Shaped so the curved side mimics the contour of the lumbar spine

Elastic strap to hold in place

Portable - quick and easy to fit to most chairs, so you can move it without difficulty from office to car to dining chair as often as you need

Manufactured from high density foam, giving the product a firm density for ultimate support

Soft cover for a luxurious feel, which can be removed for easy cleaning
Measurements:
Length : 31cm (12 inches)

Width : 15cm (6 inches)

Depth : 10cm (4 inches)

Weight: 250 Grams
You may also be interested in
Back to Top
Recently viewed items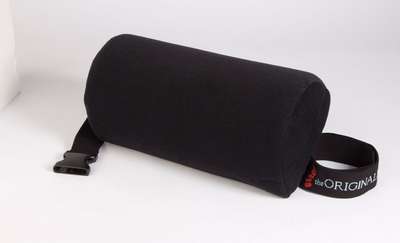 4' D McKenzie Lumbar Roll
Verity, Administrator
Very helpful and exceptionally thorough in their assessment and professional approach.