My Account
Categories


Other Services
Installation Service for Specialist Seating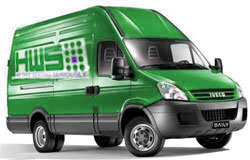 At HWS we are proud of the true ergonomic credentials of the seating manufacturers we partner. Years of research & development into human factors form the basis for their products which are ultimately designed to bring you supreme comfort. Whilst instruction booklets and interactive web based video guides will highlight the various adjustment features for each model it is hard to beat having a professional installer on hand to answer questions and guide you through the set-up.
That is why we hope you will take advantage of our Installation service when you purchase your new chair.
Depending on your location and the urgency of your requirement your chair will either arrive with the Installation Engineer, or by courier.

Your chair will be unpacked, built and checked by our engineer. No self-assembly,

You will receive full, personal instruction on a one-to-one basis,

We can even dispose of packaging, if requested.

Request a quote for multiple installations at the same location.
Healthy Workstations Ltd offers an Installation Service for Specialist Chairs. Price on request, based on location. Please contact us to discuss your requirements
Specialist Chair Assessment Service
If you have an underlying health issue or if you simply wish to invest in a quality office chair as a preventative measure, where do you begin. With a prolific array of shapes, mechanisms and 'optional extras' on offer, it can be a daunting task. After all, it's not something that you purchase every day and you may not have had any experience in knowing what to look for.
Contrary to common belief – one size does not fit all!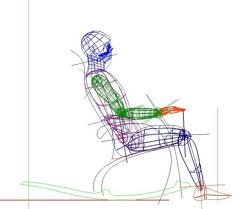 Even though the ranges on offer on this website will give you some insight in to what may be suitable we could not possibly include all the modifications that are available to us. That is why we love to speak to our customers, to pass on our knowledge and to ensure that they are investing in the right solution! Do call us, in the first instance, for telephone advice.
In Depth Solution
If your requirement is of a complex nature you may prefer to arrange for a qualified Assessor to visit you, or your organisation, and provide you with a written specialist Assessment Report and quotation. We already offer these services to a number of large employers including the Welsh Assembly Government, Local Authorities, and NHS Trusts as well as to SMB's and plc.'s
Healthy Workstations Ltd offer Specialist Chair Assessments in Wales and the surrounding areas. Please contact us to discuss your requirements.
Display Screen Assessments
Poorly organised or inadequate computer workstations and equipment can be associated with neck, shoulder, back or arm pain.

These aches and pains are sometimes called Work Related Upper Limb Disorders (WRULDs) or repetitive strain injuries (RSI). These problems can often be avoided by following good practice and by using seating and desking that promotes healthy sitting.

Display screen equipment (DSE) is any work equipment having a screen that displays information. Surveys have found that high proportions of DSE workers report aches, pains or eye discomfort. Mostly these conditions do not indicate any serious ill health, but it makes sense to avoid them as far as possible.

The Health and Safety (Display Screen Equipment) Regulations aim to protect the health of people who work with DSE.

Healthy Workstations Ltd offer DSE assessments in Wales and the surrounding areas. Please contact us to discuss your requirements.
Specialist DSE Workstation Assessment
Ideal for those with work related problems

For your employees with work related muscle or joint problems we will conduct an in-depth assessment of their workstation set-up and an analysis of their workstation movement patterns.

This service is suitable for those with long-term problems and ideal as an early intervention in the acute or sub-acute phases. Whether the cause of the problem is work exacerbated or not, the aim of this service is to make your employee more comfortable and consequently more productive.

As part of this service we will provide an in-depth report including recommendations for the employee and employer.

Advice for the employee to help them optimise their workstation behaviour
Recommendations for modifications to the current workstation equipment provided
Equipment recommendations to enhance the individual employee's workstation set up.

Healthy Workstations Ltd offer Specialist DSE assessments in Wales and the surrounding areas. Please contact us to discuss your individual requirements.
DSE training
The Display Screen Equipment Regulations require all workstation users to be assessed to ensure compliance with the law.

This action is not only a legal requirement but can also help reduce absence and improve efficiency.

If an employee is sitting in the wrong position, using incorrect equipment or even has inadequate lighting then this may result in absence from work.

Who should attend the Display Screen Equipment (DSE) Assessment course?

The course is designed for DSE users, assessors, line managers, HR Personnel, IT Technicians and those with responsibility for managing the risks of DSE use.

Key topics in the Display Screen Equipment (DSE) Assessment course:

Identify the main parts of the regulations.

State the main health hazards related to DSE use.
Carry out a suitable workstation analysis
Make suitable recommendations for improvements.

Healthy Workstations Ltd are offering DSE training throughout Wales and the surrounding region. Please contact us for further details.
Access to Work (AtW) Equipment Supplier
Healthy Workstations have been supplying specialist equipment through the Access to Work Scheme since its inception and throughout the changes to the scheme, and continue to provide an exceptional level of service and support . We work closely with the AtW assessors to ensure that they are happy with the chairs they recommend, and provide advice on new and existing products, even offering product training to the assessors to ensure they offer the best solutions for you.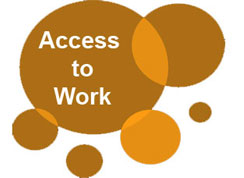 Access To Work (ATW) is a government scheme that covers the financial cost of providing disability solutions that would otherwise not be considered a "reasonable adjustment".
However, employers still have a legal duty to make "reasonable adjustments" for all their employees disability needs under the Equality Act 2010.
ATW offers financial support in the form of a grant to help towards the additional employment costs incurred by disabled people in or entering paid employment. It aims to help overcome work related obstacles resulting from their disability. It is available to unemployed, employed and self-employed people and can apply to any job, full-time, part-time, permanent or temporary.
Useful links: